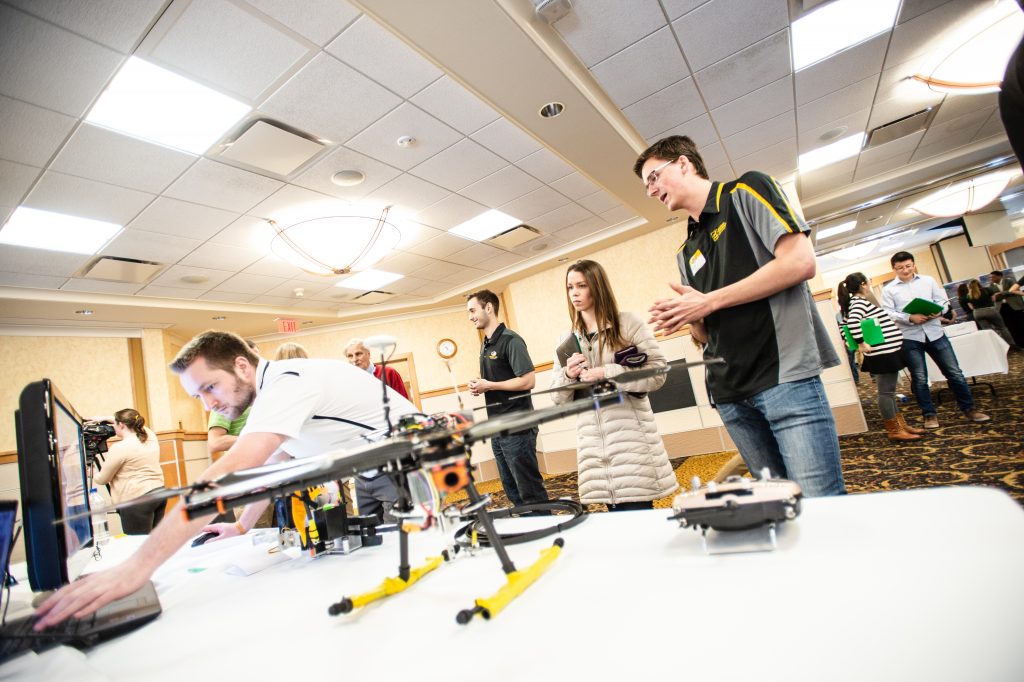 More than 1000 students in Enterprise and Senior Design showcased their work last Thursday, April 19 at Design Expo. Judges include corporate representatives, community members and Michigan Tech staff and faculty. The College of Engineering and the Pavlis Honors College are pleased to announce the award winners, below. Congratulations and thanks to ALL teams for a very successful Design Expo 2018!
Senior Design Awards (based on poster/video)
First place: Performance and Protection Characterization of Plug and Play Solar Systems
Second place: Vibration-Induced Muffler Failure Problem
Third place: Keel Cooler Efficiency Improvement
Honorable Mention: Motorcycle Landing Gear
Honorable Mention: Jeep Next Generation Vehicle Entry/Exit Technology
Honorable Mention: Human Machine Interface (HMI) Annunciator Replacement
Enterprise Awards (based on poster and presentation)
First place: CinOptic Communication and Media
Second place: Consumer Product Manufacturing
Third place: Wireless Communication Enterprise
Honorable Mention: Alternative Energy Enterprise
Honorable Mention: Strategic Education through Naval Systems Experiences (SENSE)
Honorable Mention: Supermileage Systems Enterprise
Design Expo Innovation Awards, sponsored by the Pavlis Honors College Innovation Center for Entrepreneurship (ICE)
First place: Nerve Stimulation through Powered Surgical Instruments: Cerebral Ultrasonic Aspiration
Second place: Development of a Novel Blubber-Only Satellite Telemetry Tag for Humpback Whale Conservation
Third place: Rapid Prototyping of Ultrasound Elastography Phantom for Breast Cancer Detection
Design Expo Image Contest
First Place: Formula SAE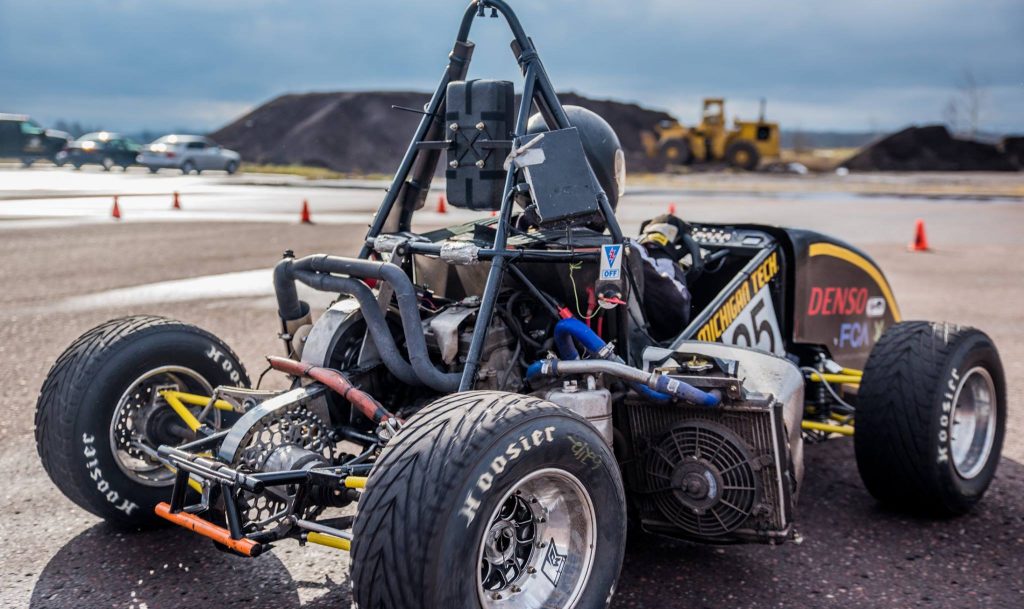 Second Place: Advanced Metalworks Enterprise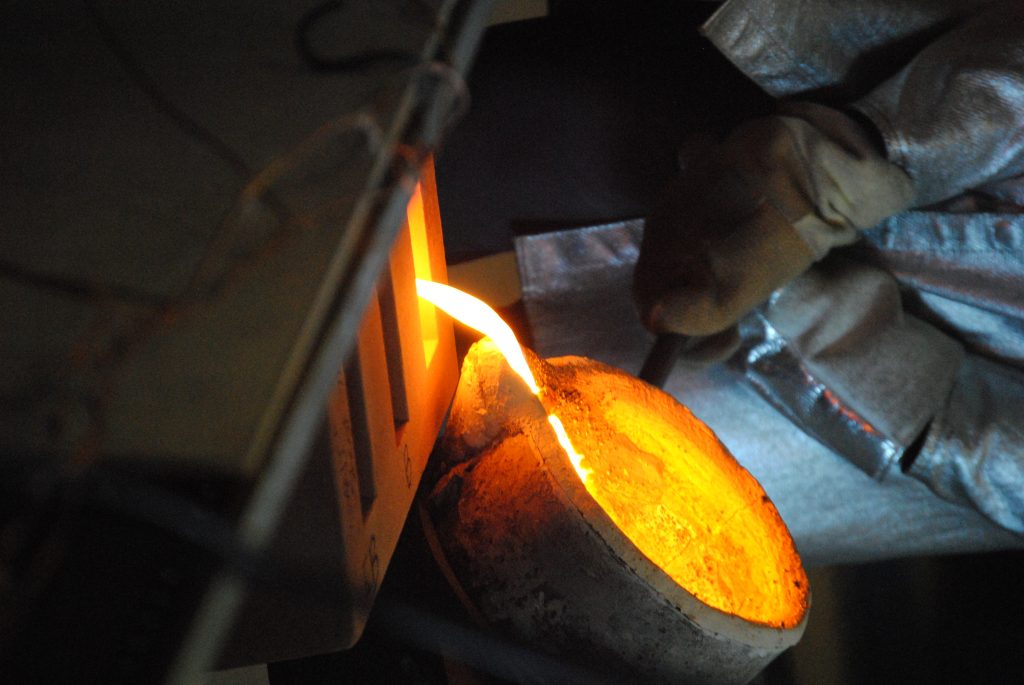 Honorable Mention: Cin/Optic Communication and Media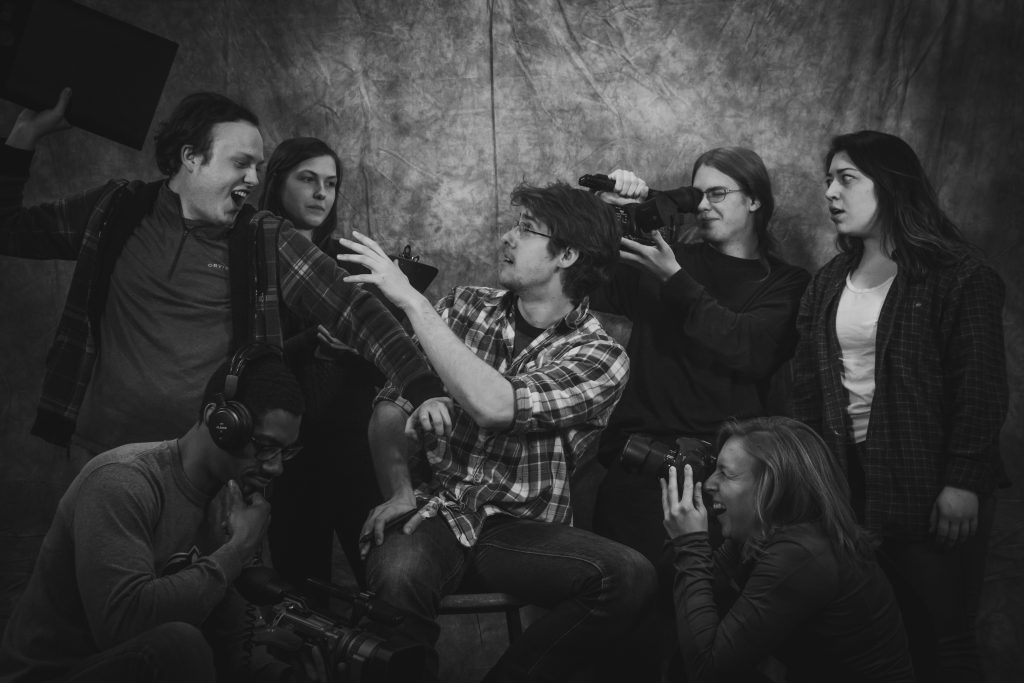 A very special thank you to the faculty, staff, industry representatives, and community members who volunteered their time to serve as judges. Design Expo would not be possible without your help and support.