Twenty years of computers, robotics, and game development. Of better snowboards, open-source solutions, and nanosatellites. Of clean snowmobiles and cinematography. Twenty years of working with industry, leading and managing teams, persevering through setbacks and challenges, and developing lifelong friendships.
In 1999, it all started with an NSF grant and three pilot teams– Program in Integrated Sustainable Manufacturing (PrISM), Resource Engineering Associates (REA), and Wireless Communication Enterprise. One year later, over 200 students were enrolled in 11 different Enterprise Teams with over 19 majors represented. And now, two decades later, over 900 students enroll in Enterprise each year. Today's Enterprise students represent 31 different majors from across the University. Nearly 5,000 alumni (and counting!) have chosen the Enterprise pathway at Michigan Tech.
Enterprise is a student-led, multi-year, interdisciplinary program open to first-year through graduate-level students of any major. Each year, the program offers team-based, hands-on, and client-centric project experiences that can only be found at Michigan Tech. All of those projects and innovative ideas are showcased at one year-end event — Design Expo. More than 1000 students in Enterprise and Senior Design teams present their work and compete for awards. A panel of judges, made up of distinguished corporate representatives and Michigan Tech staff and faculty, critique the projects. Many team projects are sponsored by industry, providing students valuable experience addressing industry-relevant challenges and communicating their results to a diverse audience.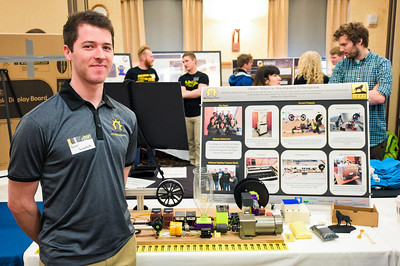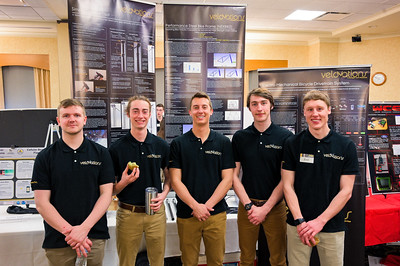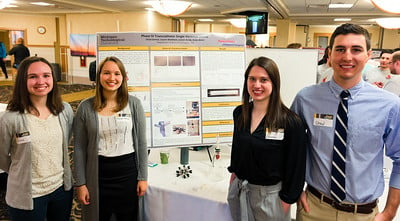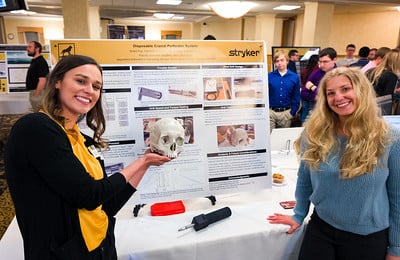 Help us take Enterprise into the next 20 years by getting involved! The Enterprise Program encourages alumni, industry partners, and community members to give back through student engagement and project sponsorship. Sponsorship opportunities are flexible and range from unrestricted donations to multi-year partnership agreements. We can work with you to successfully match your project or idea to the appropriate Enterprise team.
Learn more about sponsoring a project here: www.mtu.edu/enterprise/involved/industry/
Looking for ways to get involved sooner? The Design Expo is in need of individuals to serve as distinguished Design Expo judges. We're calling all alumni, community members, and industry representatives who are interested in seeing what today's students are accomplishing. Judging typically takes an hour or less. As a judge, you'll be paired with 3-6 teams where you will evaluate their poster/presentation design, organization, communication, and final solutions.
Learn more about judging here: www.mtu.edu/enterprise/involved/expo/judges-guests/
We hope you will join us at the Michigan Tech Memorial Union Ballroom on Thursday, April 16, 2020, from 8 a.m.-4 p.m. for the 20th annual Design Expo. Whether a judge or simply a guest, your feedback at the event is greatly valued by our student teams and makes a valuable contribution to their education.