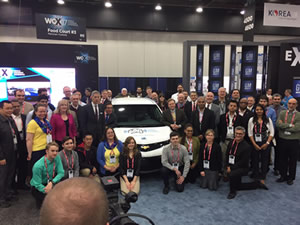 The Electrical, Computer Engineering, and Mechanical Engineering and Engineering Mechanics Departments will hold a community forum at 5 p.m. this Thursday (June 29, 2017) in EERC 100 concerning the AutoDrive Autonomous Vehicle competition.
Michigan Tech is one of eight schools selected to participate in this three year competition. In this forum, we will discuss the high level details concerning the first year of the competition and ways the greater campus community can get involved.
The competition team is also currently looking for motivated students with engineering and software design experience to assist the team on critical design activities during the month of July. Several paid positions are available to exceptionally well-qualified students.
By Jeremy Bos.