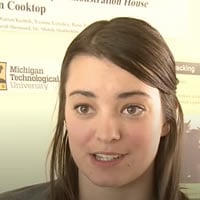 This 5,000 square foot residence was home to former Michigan Tech University presidents. But now, students have turned it into a new sustainability demonstration house.
"You know we have to care about our environment, we have to care about our future and just like you plan to put money into a retirement account, you should plan to live sustainably so that you can account for the future," said Meghan Schultz, the house's residential advisor.
Read more and watch the video at TV6 Fox UP, by Remi Murrey.
Sustainable Living: Tech students show ecological responsibility
House residents and members of the SDH enterprise team will be at the SDH to explain how to implement sustainable practices in any home and explain projects like the new plastic recycling project. Plastic refuse is going to be collected and reshaped into useful items. The first thing on the list is house numbers.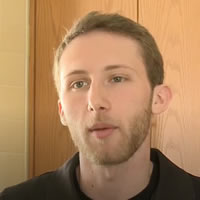 "Right now the house doesn't have any," Warren Krettek said.
Krettek is a graduating Michigan Tech student who has been leading the enterprise team as their project manager. The team designs and implements projects around the house like resource tracking, aquaponics and composting.
Read more at the Mining Gazette, by Joshua Vissers.
Meghan Schultz is a third-year geological engineering major.
Warren Krettek is a senior with a dual electrical and computer engineering major.
Related:
This Old House Teaches U.P. Residents, and an Appliance Manufacturer, New Tricks