By Emily Riippa | University Archives and Copper Country Historical Collections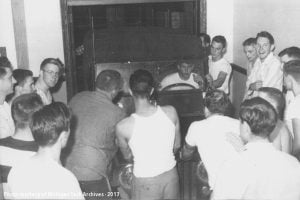 April brings with it April Fool's Day pranks, but Michigan Tech students have been known to get up to some mischief all year round. In June 1951, the men of Douglass Houghton Hall drove resident Guenther Frankenstein's Jeep up the stairs of their dormitory and into the hallway. Although the guys thought the prank was a riot, Frankenstein recalled that the college administration wasn't laughing and wanted to expel him. They eventually settled for probation.
The next year, fourteen Tech students–also residents of DHH–spent the night in jail for a risque joke that maybe wouldn't fall into the category of "crazy smart": along with more than fifty of their peers, they besieged the student dormitory at the St. Joseph School of Nursing in Hancock, hoping to come away with lingerie. Standing outside the school's Ryan Hall, they shouted their demands for underwear to the young women residing within. Some even wandered into the furnace room before police arrived and arrested members of the group for their disorderly conduct. Eventually, a judge ordered that all charges against the men be dropped.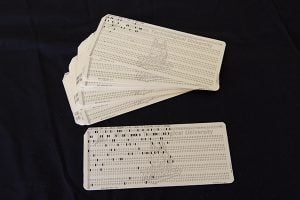 We've heard rumors about other pranks that have taken place on Tech's campus over the years, including some involving tweaks to computer programs on punch cards, but the files of the archives are remarkably bare. Do these tales bring back memories of your own college escapades, whether they took place five years ago or fifty? We'd love to hear your stories!