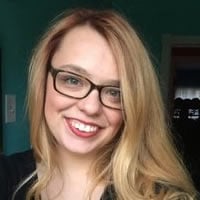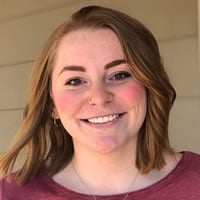 Ten members of the Michigan Tech chapter of the Society of Women Engineers (SWE) went to the 2019 national conference, WE19, November 7-9, in Anaheim, California. Advisor Gretchen Hein (EF) accompanied the delegation of eight undergraduates and two graduate students.
The WE19 conference was attended by more than 16,000 SWE members, both collegiate and professional, from across the nation, who enjoyed professional development breakout sessions, inspirational keynotes, a career fair, and multiple opportunities for networking.
Romana Carden, a 5th year student in engineering management, participated in the SWE Future Leaders (SWEFL) program. Along with Mackenzie Brunet, Carden went to the SWE Collegiate Leadership Institute (CLI), a day-long leadership development event. Both programs, led by female engineers working in industry and academia, help college students gain leadership skills.
Full list of students who attended:
Mackenzie Brunet, 4th year, Engineering Management (College of Business)
Romana Carden, 5th year, Engineering Management (College of Business)
Amber Ronsman, 3rd year, Civil Engineering
Erika Carne, 4th year, Mechanical Engineering
Josie Edick, 2nd year, Chemical Engineering
Natalie Green, 4th year, Systems Engineering
Claire Langfoss, Masters student, Biomedical Engineering
Katy Pioch, 2nd year, Mechanical Engineering
Lauren Sandy, Masters student, Biomedical Engineering
Sheridan Waldack, 2nd year, Chemical Engineering