By Amy Karagiannakis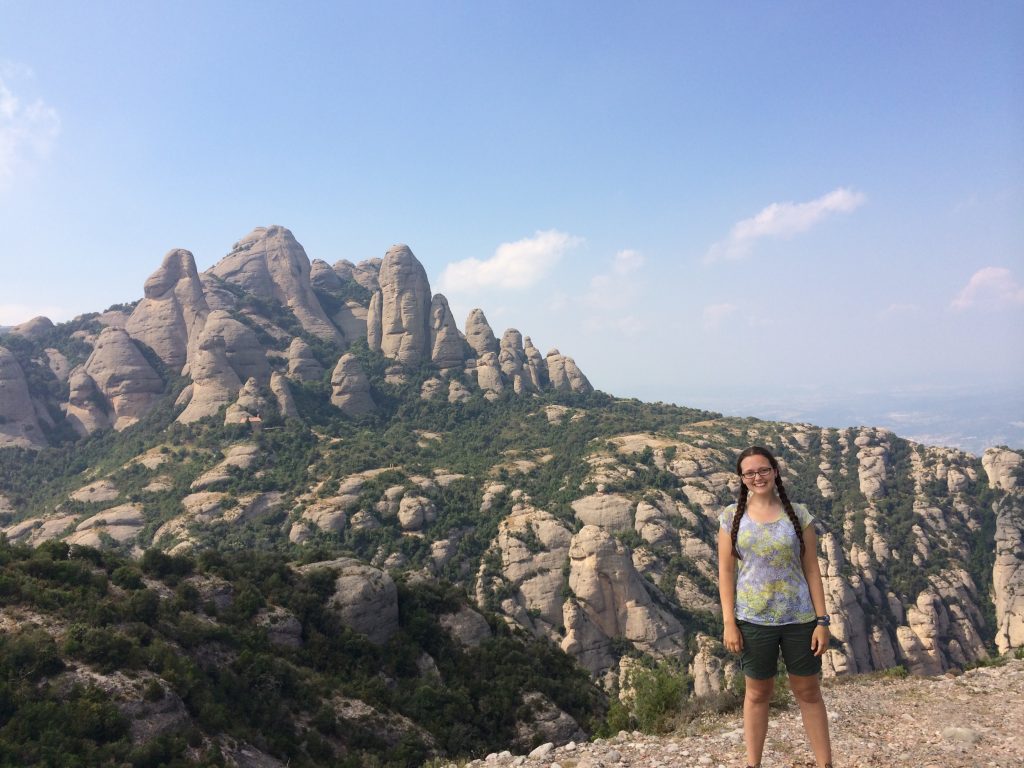 Laura Schimmel is driven towards making an impact in the environmental sustainability field. Growing up on a small farm in Oxford, MI laid a solid foundation for her interest and education in sustainable development. Peace Corps Prep, within the Pavlis Honors College Community Engagement pathway, is preparing her for the U.S. Peace Corps after graduation.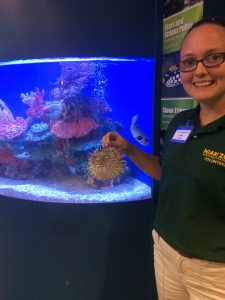 Laura's love of animals, along with her commitment to conservation, drew her to volunteering at the Niabi Zoo in Coal Valley, IL last summer for her Pavlis Honors College immersion experience. The zoo's name comes from the Native American Osage language and means "young deer spared by the hunter." Laura's personal interest in conservation and sustainability paralleled with the zoo's mission to connect the community with nature through conservation leadership and education. As an interpreter in the zoo's new ocean exhibit, much of her time was spent teaching visitors about tropical fish, sharks, eels and stingrays. Educating local children and adults about the direct connection they have between the Mississippi River basin and the ocean was one of the most rewarding aspects of the experience. "Even though these animals seem exotic, we are more connected to them than it may seem. I refined my ability to communicate scientific information to people spanning a wide range of ages, nationalities, and socioeconomic statuses," reflected Laura.
While the experience at Niabi was certainly valuable, Laura is excited to pursue more international endeavors through the U.S. Peace Corps after graduation. The federal U.S. Peace Corps volunteer program is highly competitive, generally only accepting one fourth of its annual applicants. The Community Engagement pathway through the Pavlis Honors College offers Peace Corps Prep certification that aligns closely with the skills and training that the U.S. Peace Corps is looking for in its applicants. Peace Corps Prep lays the foundation for Honors students to specialize in an area of international development such as education, health, or the environment
Laura is an active member of the Society of Women Engineers (SWE) and Engineers Without Borders (EWB). Through her involvement in SWE since 2015, she has helped organize and participated in various events ranging from pre-college outreach to fund raising. She presented at the 2017 D80 Conference on her EWB team's work designing and implementing a water system for a rural community in Guatemala. The team is currently trying to organize a trip to Guatemala over the upcoming winter break. Laura's experiences with EWB have enabled her to apply her engineering education to real world issues that truly benefit communities in need of basic infrastructure.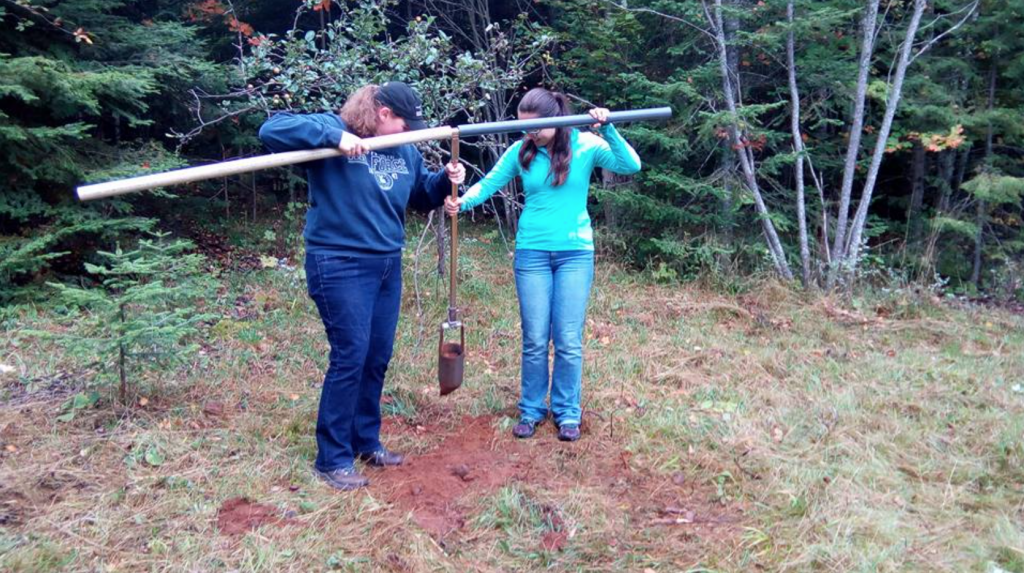 As a member of the Alternative Energy Enterprise (AEE), Laura collaborated on a project with the Keweenaw National Historic Park regarding a geothermal energy system using abandoned mineshafts as the thermal reservoir. She currently writes the blog on the Sustainability Demonstration House project which seeks to retrofit the Kettle Gundlach building (formerly the university president's residence) with more sustainable energy, water, and gas efficiency. Laura explained her interest in AEE projects, "Living sustainably is not merely a trendy alternative lifestyle for those living in the UP. With electricity costs more than twice as high as the rest of Michigan, and the second highest in the US, living efficiently is absolutely necessary."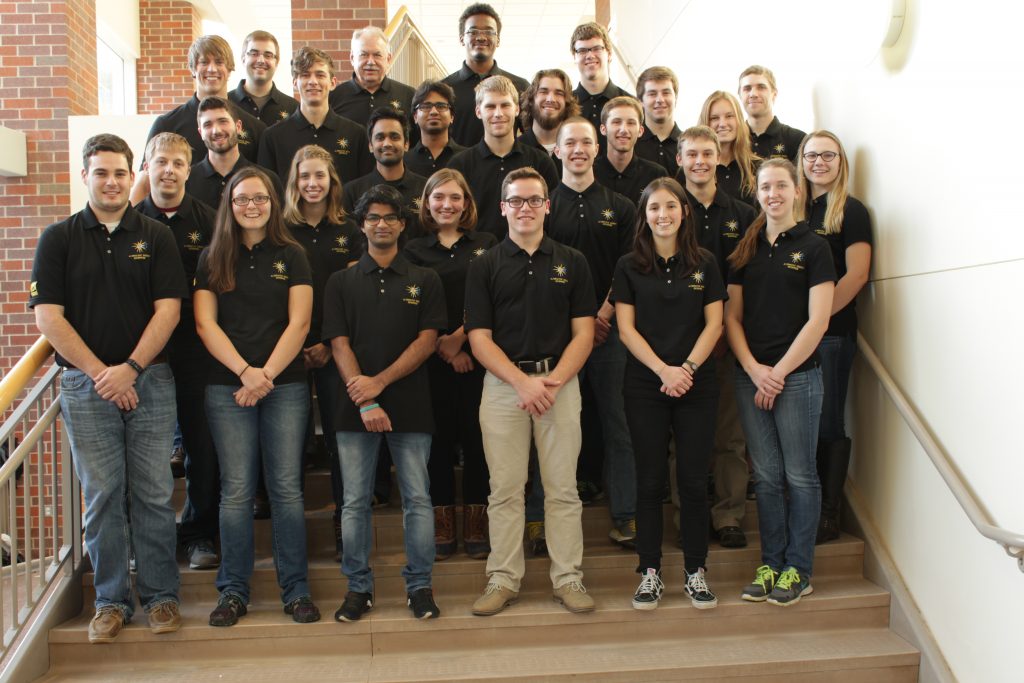 Laura Schimmel's passion for the environment and conservation is fueled by her love for the outdoors. She enjoys hiking and camping and has enjoyed exploring the Keweenaw landscape and other areas of the upper peninsula while at Tech. An avid runner, Laura has accomplished six half marathons and last September completed her first full marathon. Her favorite places in Houghton to run and train are the Tech Trails and along the Portage Canal. Laura is expected to graduate Fall 2018 with bachelor's degrees in both Materials Science and Engineering and Mechanical Engineering. She is determined to join the Peace Corps after graduation and feels this time in public service will help to build intercultural competency and develop a better understanding of critical global issues. Ultimately, she hopes that her time in the Peace Corps will help give her direction and focus, so that she can continue to make positive impacts in the field of sustainable development. Michigan Tech News recently published a story about Laura Schimmel and the Peace Corps Prep program.