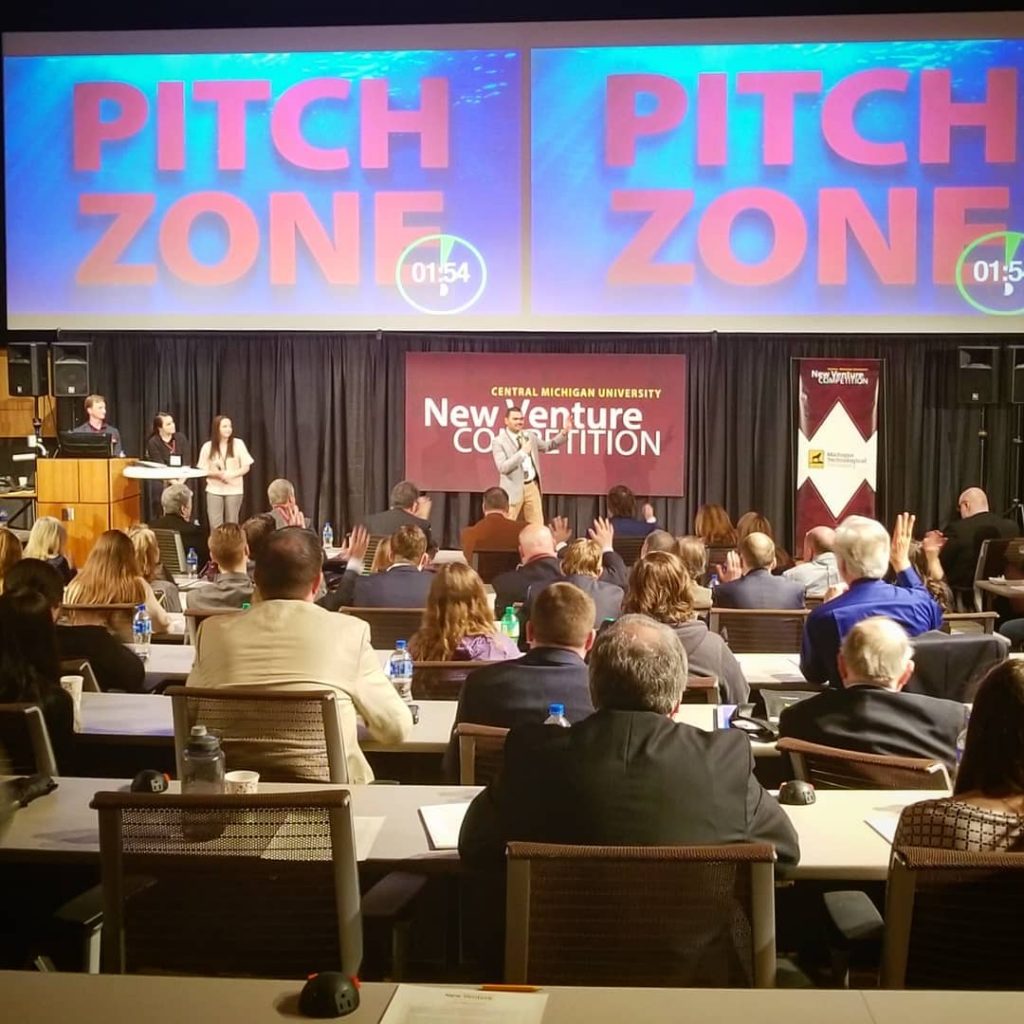 Five student teams from Michigan Technological University traveled to Central Michigan University (CMU) in Mount Pleasant, MI to compete in the ninth annual New Venture Competition held Friday, April 12. Student teams from Michigan Tech and CMU presented business plans and pitches to panels of experienced entrepreneurs. The Michigan Tech students that competed in the 2019 CMU New Venture Competition were:
Mayank Bagaria for Vakya

Apurva Baruah for Yooper Ag

Ahammad Basha Dudekula for AGTO Autonomous

Cameron Philo for Life Pro Jackets

Karuna Rana and Sid Premchandani for Reality Check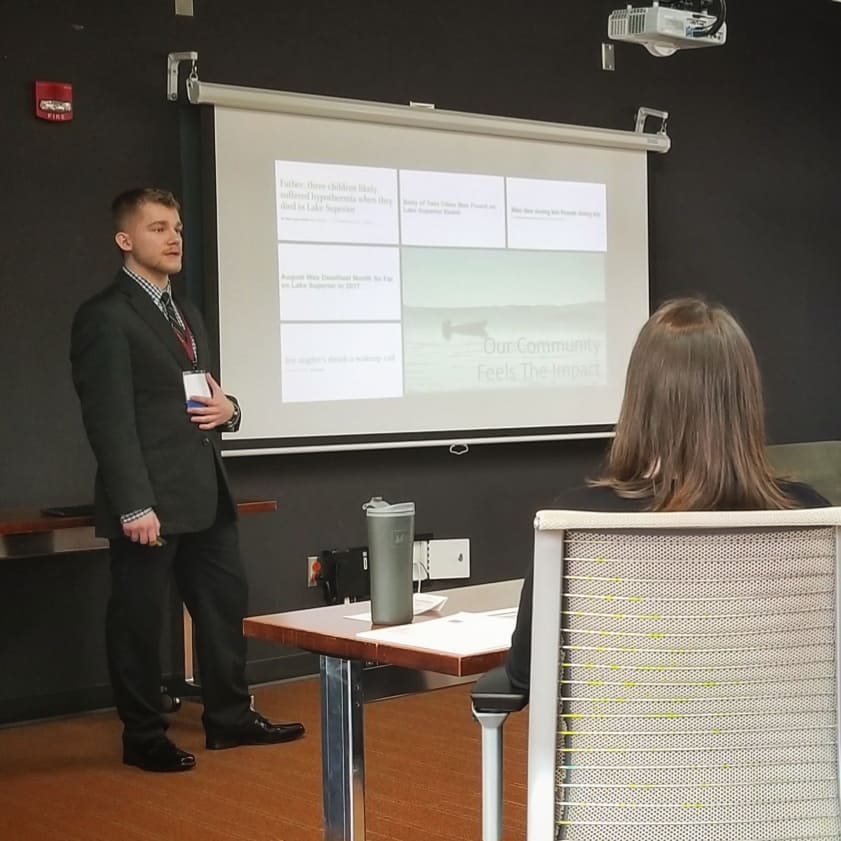 Michigan Tech students Cameron Philo and Mayank Bagaria advanced to the semifinals last Friday. Cameron Philo won Best Technology and was awarded $10,000. Philo participated in Michigan Tech's I-Corps Site Program last Fall. I-Corps is a team-based program structure that was developed through a partnership between the National Science Foundation (NSF) and Silicon Valley entrepreneurs. The workshop provides an introduction to the Lean Start-up business development methodology, which focuses on getting out of the lab and using the tools of customer discovery and the business model canvas to evaluate the commercial potential of innovative technologies.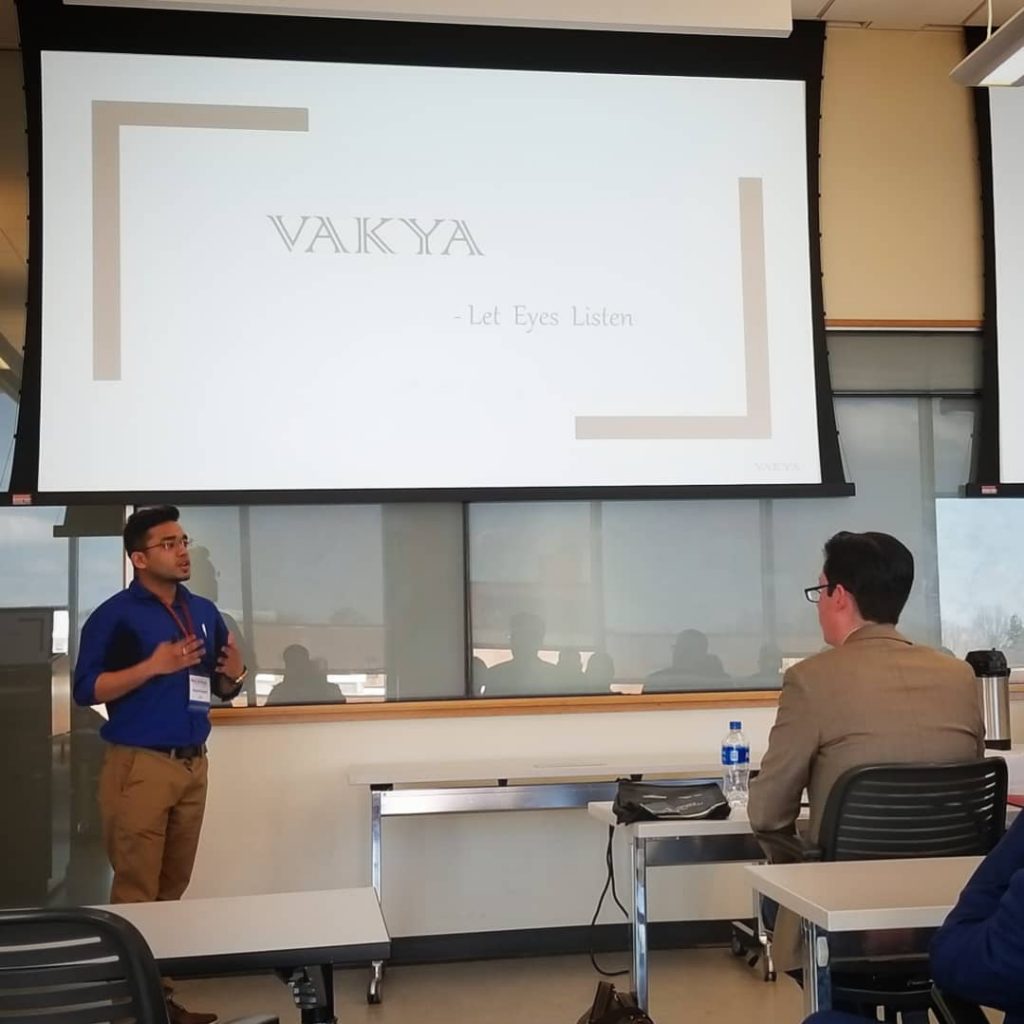 This is the ninth year of the New Venture competition and the eighth year of Michigan Tech's partnership with CMU. Last year, four out of Michigan Tech's six participants took home cash and in-kind awards.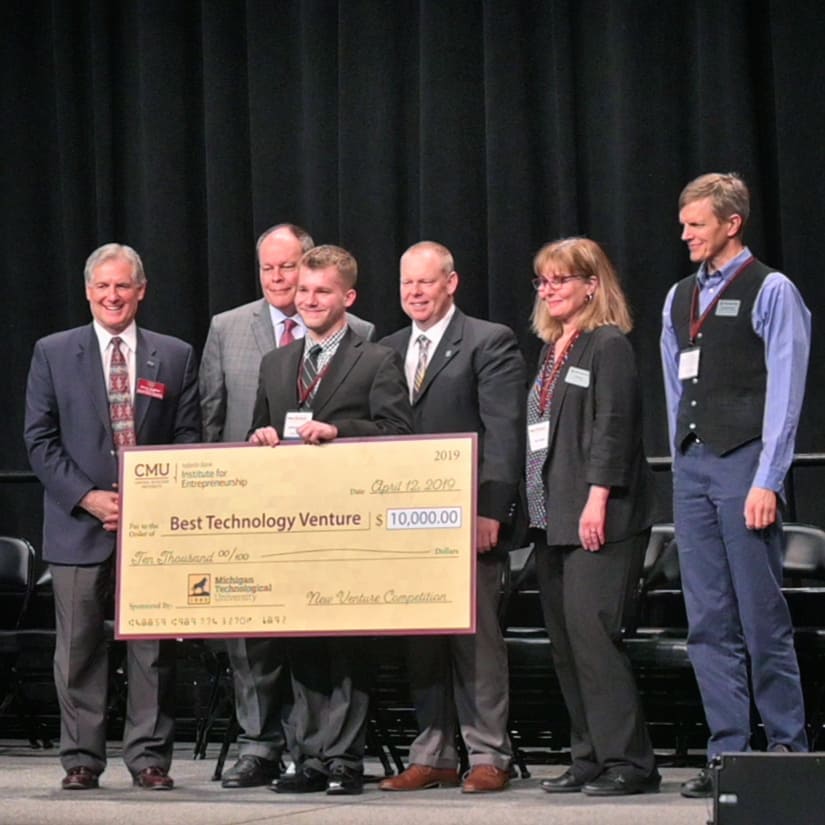 Michigan Tech's Innovation Center for Entrepreneurship (ICE), a collaboration between the Pavlis Honors College and the School of Business and Economics, continues to be an excellent resource for students looking to start their own business or bring new ideas and concepts to the next stage of development. Husky Innovate was introduced this academic year by ICE as a succession of workshops and events that build on each other leading up to the CMU New Venture Competition. The intention is to guide students through key phases of innovation or business development while emphasizing evidence based strategies for success. Many of the students that competed in this year's New Venture Competition also participated in various Husky Innovate events and workshops throughout the academic year. Students interested in innovating, developing, and implementing their ideas and inventions are encouraged to visit the Pavlis Honors College (M&M 722) to learn more about ICE and the resources available to them.