By Amy Karagiannakis
Shelby is passionate about breaking down complex ideas for a variety of audiences to understand. "I like being the necessary 'middle-man' between technically-minded people and everyday folks," explains Shelby. She knows that communication, problem solving and creativity all play an important role in being able to accomplish this successfully, which is why she became interested in technical communication at Tech.
Hailing from a small farming community in Pinconning, MI, Shelby is now in the fourth year of her BS in Scientific and Technical Communication. As she prepares for graduation and the next chapter of her life, she reflects back on her experiences here in the Keweenaw as well as her travels.
"As I look for a career, I've realized how important travel is to me; I really want to incorporate it into a future profession, and I think the Pavlis Institute helped push me in the right direction."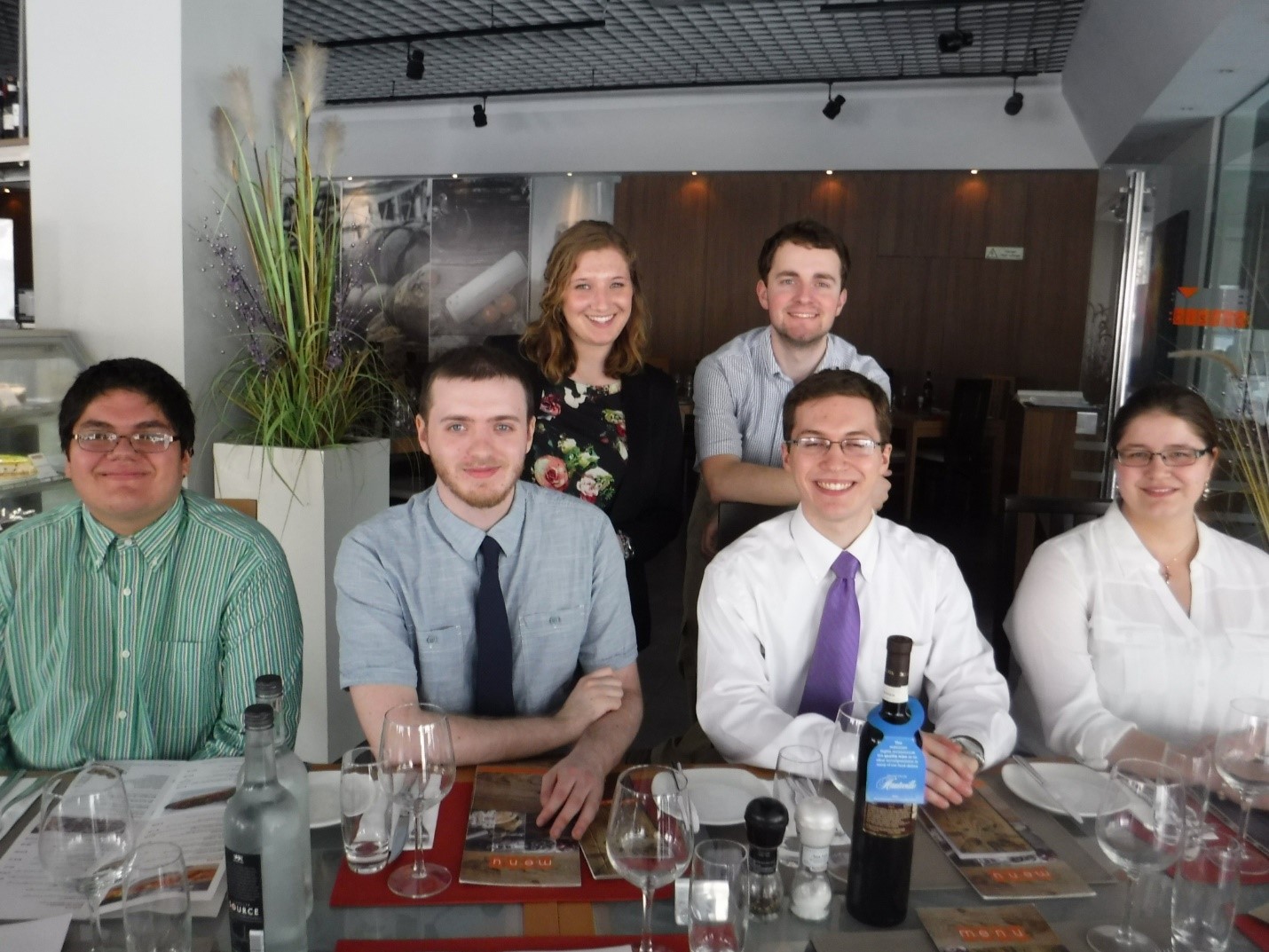 Shelby, along with five other Tech students, traveled to Malta last summer with the Pavlis Institute for Global Technological Leadership to carry out human-centered design projects with local community organizations and individuals. Through her team's work, a research team from the University of Malta was able to connect with Michigan Tech students over solar water desalination units and their potential use in other Pavlis Institute project sites.
While in Malta, Shelby also worked with a local startup 3D printing company called Thought3D to develop a social media marketing plan as well as promotional ideas to help increase visibility throughout the community about their new product, Magigoo.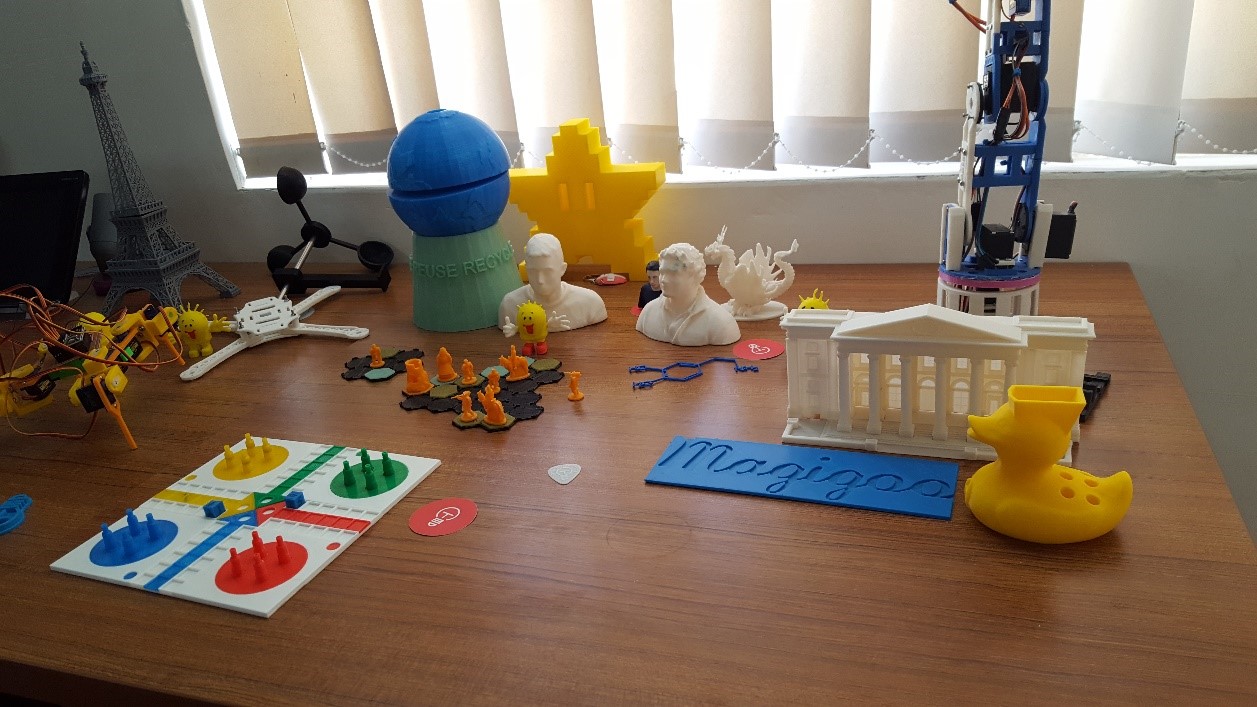 This is similar to what Marter is now working on through her current technical writing internship for the Center for Technology and Training (CTT) in the Department of Civil and Environmental Engineering here at Michigan Tech. Roadsoft, a GIS-based transportation-infrastructure mapping software, is used by local agencies and road commissions to collect, store and analyze data. Shelby works with civil engineers, software developers, and a team of technical writers to deliver this software product & make sure that documentation and tutorials meet the needs of their customers. Through strategic marketing, promotional material production, and logo design, Shelby is putting her technical writing and communication skills to work before graduation.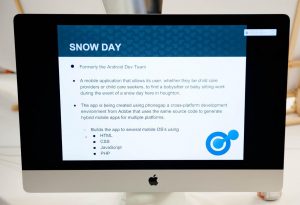 Shelby has been the Business Analyst of the ITOxygen (ITO) Enterprise since Fall 2016. Housed within the Pavlis Honors College, Enterprise is student-driven, multidisciplinary teams that work like companies on real-world client projects, whether the deliverable is an innovative product, a pioneering solution, or a much-needed service. The hallmark of the Enterprise Program is the experiential education it provides to students. Currently, Shelby is working with her ITO team and the Work Life Committee at Michigan Tech to create a "Snow Day" app that will connect Michigan Tech faculty with local babysitters in the event that schools close due to snow. As the Business Analyst, Marter acts as the "bridge" between technical experts and the clients to make sure that the solutions ITOXygen develop truly help meet the client's need.
In addition to her academic commitments, Shelby also works and volunteers in the community. Thanks to Shelby's work with Canterbury House Campus Ministry, they won a United Thank Offering (UTO) grant from the Episcopal Church to further develop the organization's English as a Second Language (ESL) tutoring program. Through her volunteer work at the Michigan Tech Multiliteracies Center as a writing coach, Shelby was able to help students prepare essays, presentations and other writing materials by providing supportive feedback. "This experience really helped me develop stronger editing skills, as well as learning how to deliver critical feedback to people who might be sensitive about my response."
After Shelby's five-week immersion experience in Malta with the Pavlis Institute came to an end, she spent an additional 7 weeks backpacking across Northern Europe exploring Scotland, Norway, Sweden, Denmark, and Germany. Shelby spent many sleepless nights on trains and buses navigating unfamiliar places and meeting new people. She stayed at Airbnbs and hostels which she found to be a very rewarding way to interact with locals and to learn insights about historic places that you can't get from a guidebook.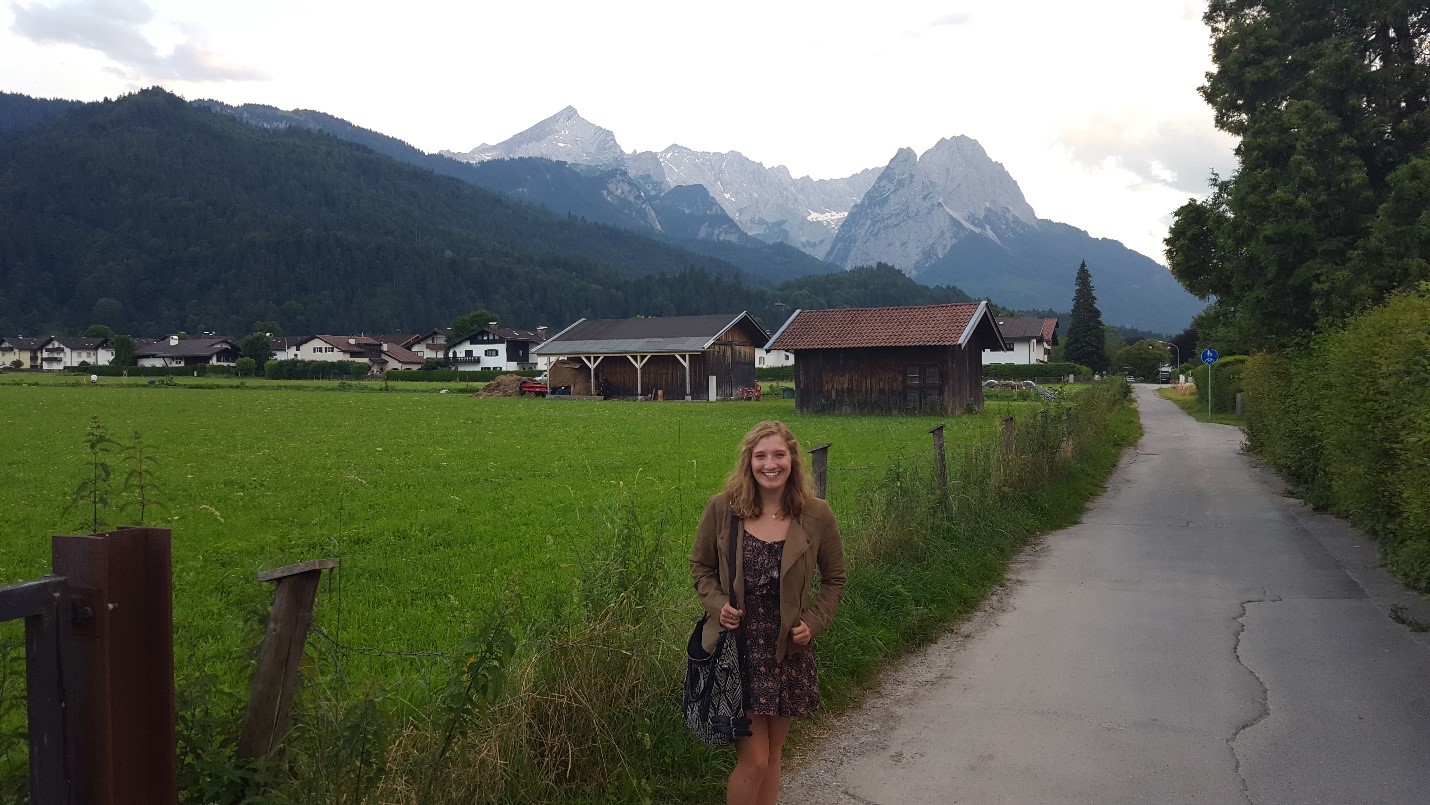 "It wasn't really a vacation but traveling with a purpose; I was challenging myself to learn, absorb, and experience. The most important takeaway was that I became comfortable being uncomfortable," reflected Shelby.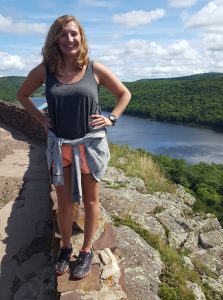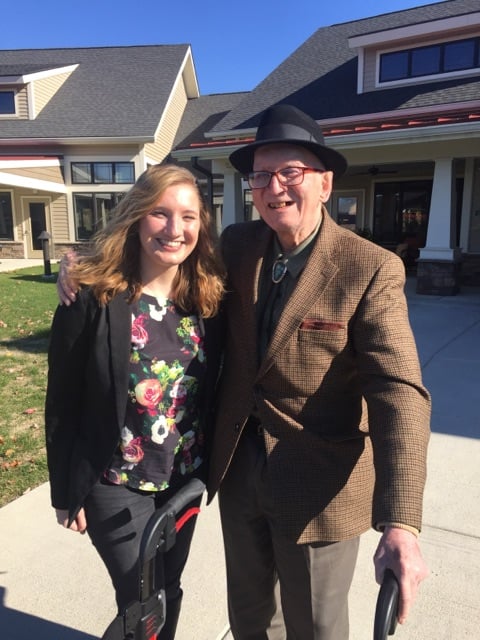 While in the Keweenaw, Shelby enjoys running, hiking, watercolor painting, cheering on the Huskies at hockey games, and exploring the natural beauty of the U.P. Some of her favorite spots around the area include Bare Bluffs, Montreal Falls, and Redridge Dam.
Shelby was one of two students who traveled with Dean Meadows this past weekend to meet with PHC benefactor, Frank Pavlis in person. Dean Meadows, along with Shelby and Brad Turner paid a visit to Mr. Pavlis' home in Allentown, PA.