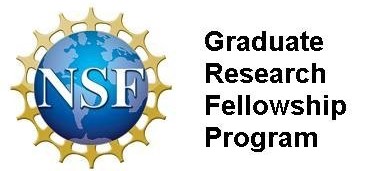 The Research Development Office is hosting an overview session on the National Science Foundation (NSF) Graduate Research Fellowship Program (GRFP) for eligible students. The session is at 5 p.m. Wednesday, Sept. 13 in the Administration Building, room 404.
To be eligible for the NSF GRFP, students must:
•be a US citizen, US national, or permanent resident
•intend to pursue a research-based Master's or Ph.D. program in an NSF-supported field
•be enrolled in an eligible program at an accredited United States graduate institution, with a US campus, by fall 2018
•have completed no more than twelve months of full-time graduate study (or the equivalent) as of August 1, 2017, or meet the criteria for the extenuating circumstance described in Section IV of the Program Solicitation.
•meet all other eligibility requirements as set forth in the current Program Solicitation
Award benefits:
•a three-year annual stipend of $34,000
•$12,000 cost of education allowance for the cost of tuition
If you know a student who has research and leadership experience and meets the eligibility requirements, encourage them to consider applying for this prestigious fellowship. Eligible students who already have internal University/department funding are strongly encouraged to apply.
If eligible students cannot attend this overview session, but would like to be invited to the follow-up sessions, please contact Jessica Brassard (jnbrassa@mtu.edu) or Natasha Chopp (nichopp@mtu.edu).