By Michael R. Meyer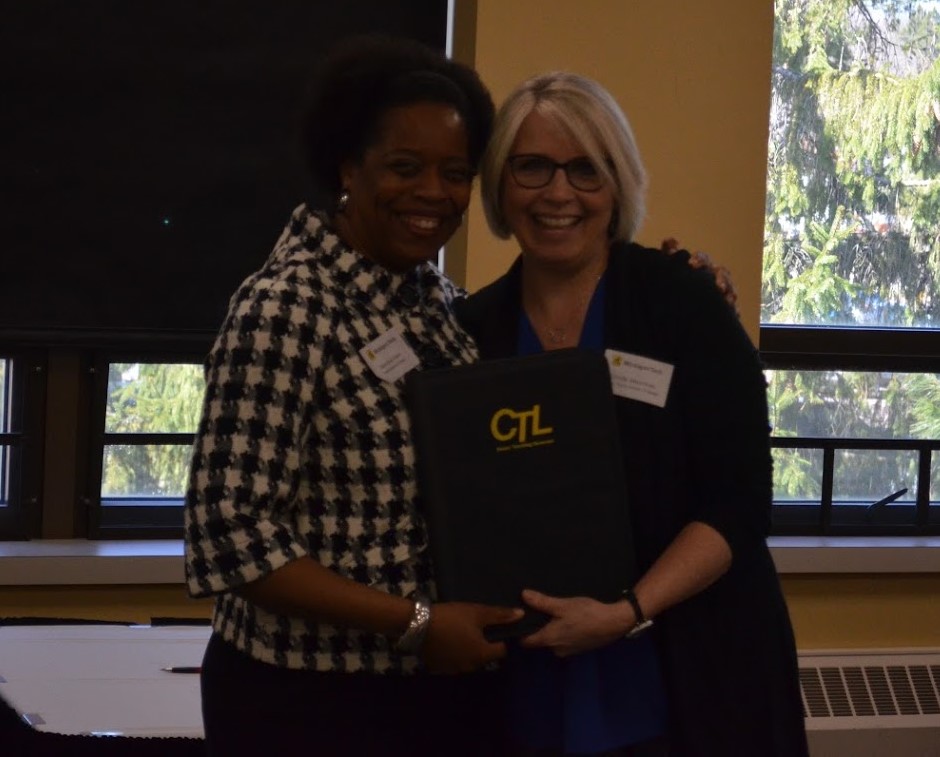 Lorelle Meadows, dean of the Pavlis Honors College (PHC), selected Darnishia (Dar) Slade, manager of Global Engagement Programs, as a showcase member earlier this month.
Meadows selected Slade because she "embodies the values of the Pavlis Honors College in her teaching. She exemplifies the honors abilities, and is a great role model for students who are working to develop these important skillsets and mindsets."
Slade teaches the first Honors Seminar (HON 2150), as well as the Capstone Courses for students in the Global Leadership Pathway, pursuing their Leadership Minor. In this role, Meadows praises Slade's "remarkable ability to adapt as class time evolves, targeting opportunities for visiting important points that pop up at unexpected times" as well as her "use of a variety of interactive techniques to assess student understanding of a concept."
Meadows said Slade is also, importantly, able to "assess the climate of the classroom as students encounter challenging topics." These exceptional facilitation skills have also been noticed by her PHC colleagues. In their words, "Her ability to facilitate learning in a way that embodies the mindsets we are encouraging in our students serves as a model for the rest of us, who are also trying to facilitate student learning and development."
In the short time Slade has been a part of the Honors College, she has continuously explored ways to improve the classroom experience for students, evolving course materials and methods of delivery to increase student engagement and learning outcomes. As an example, she has observed the flow of the semester through the energy level that students bring to class. At a low energy period, she stopped class and simply went around the room asking every student to say one word that exemplified how they were feeling. It was a quick activity to gauge how students were experiencing their semester, and it was revealing.
It was around Week 5 or 6, and students were feeling the pressure of looming exams and a long stretch until a break from coursework over Thanksgiving. Synthesizing this, she created and introduced a handout at the next session that focused on campus resources for self-care, aligning this with a session on the physiology of mindfulness. Several students reflected on the timeliness and value of this simple act.
Slade's excellent sense of the student experience likely stems from her previous work in both academic and student affairs departments of the University. Meadows, describing this unique perspective, says "Her compassion for the students, not just their learning, but for their personal well-being, is inspiring. Her teaching doesn't stop at the classroom or office door. She takes time to talk individually with students and solicit their experience, then she synthesizes all that, and brings that knowledge to our discussions of college matters."
One PHC faculty member noted that, "When Dar joined our team, I felt that every meeting she brought up an excellently formulated point that surprised me — mainly drawn from her approach to students."
The students themselves have also indicated an appreciation for Slade's openness and personal interest. Recent student comments include "I have known Dar to take time out of her day to get to know students and to be there for them and to get to know what is going on and what's wrong," and "Dar is someone who I can go to for any reason without any fear of judgment."
Meadows summarizes Slade's contribution this way: "Darnishia Slade brings creativity and compassion into her teaching. She has influenced students both inside and outside the classroom, and uses these experiences and insights to affect change in our programs."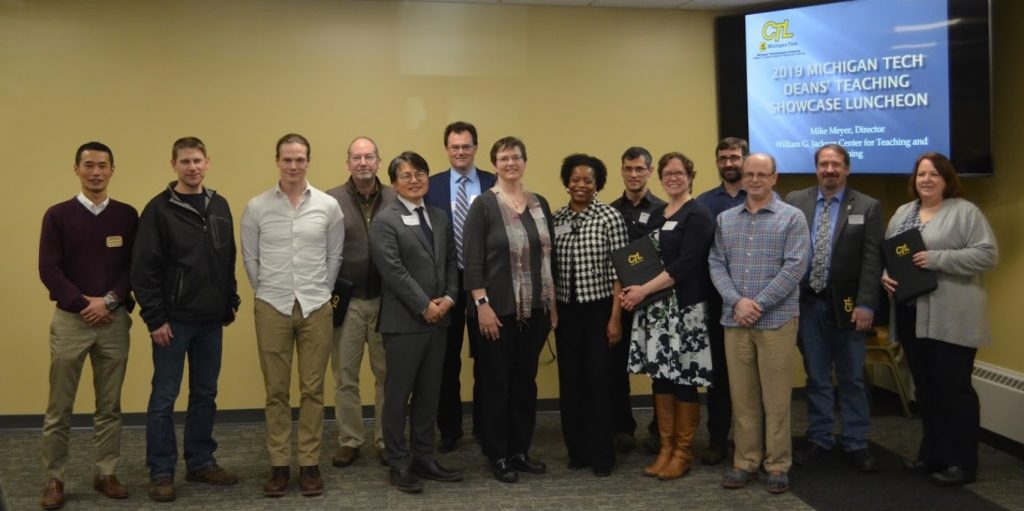 Slade was recognized at the end-of-term luncheon with other showcase members, and is now eligible for one of three new teaching awards to be given by the William G. Jackson Center for Teaching and Learning this summer recognizing introductory or large class teaching, innovative or outside the classroom teaching methods, or work in curriculum and assessment.