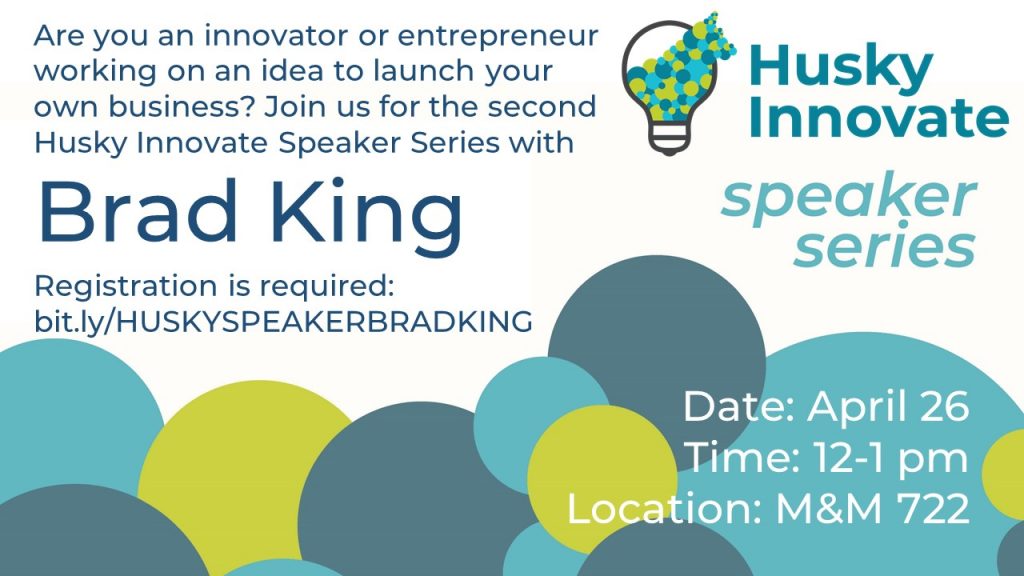 The Innovation Center for Entrepreneurship will host its second Husky Innovate Speaker Series on Friday, April 26, from 12-1 PM in the Pavlis Honors College Collaboration Space (M&M 722). Faculty, students, and staff are invited to join us for a talk given by Michigan Tech's Dr. Brad King. King is the Ron and Elaine Starr Professor in Space Systems in the department of Mechanical Engineering-Engineering Mechanics. He also serves as the faculty advisor for Aerospace Enterprise, is Director of the Space Systems Research Group, and the CEO of Orbion Space Technology.
King will discuss the "small satellite revolution", Orbion's value proposition of affordable, reliable electric propulsion for your small satellite mission, how his team approaches innovation, and how advances in technology such as Orbion's have disrupted the space industry.
If you are an innovator or entrepreneur working on an idea with the goal of launching your own business, you are highly encouraged to attend. Registration is required, and attendance will be capped at 30. Lunch will be provided to the first 30 people to register. Please register no later than Tuesday, April 23rd.
The Husky Innovate Speaker Series is hosted by the Innovation Center for Entrepreneurship which is a collaboration between the Pavlis Honors College, the School of Business and Economics, and the Vice President for Research Office.