By Amy Karagiannakis
Michigan Tech's Frozen Engineers were selected to represent Tech at the Make48: College vs. College competition this August in Baltimore, MD. Teams are given 48 hours to plan, prototype, and pitch an idea for prizes and licensing potential. The top three teams may have an opportunity to license their designs and take their products to market. The entire competition will be filmed in a documentary style TV series. The goal is to foster imagination, creativity, problem solving and an entrepreneurial mindset. Make48 captures the process of invention through a hands-on competition that challenges individuals of various ages and backgrounds to take product ideas from conception to physical prototype in just 48 hours.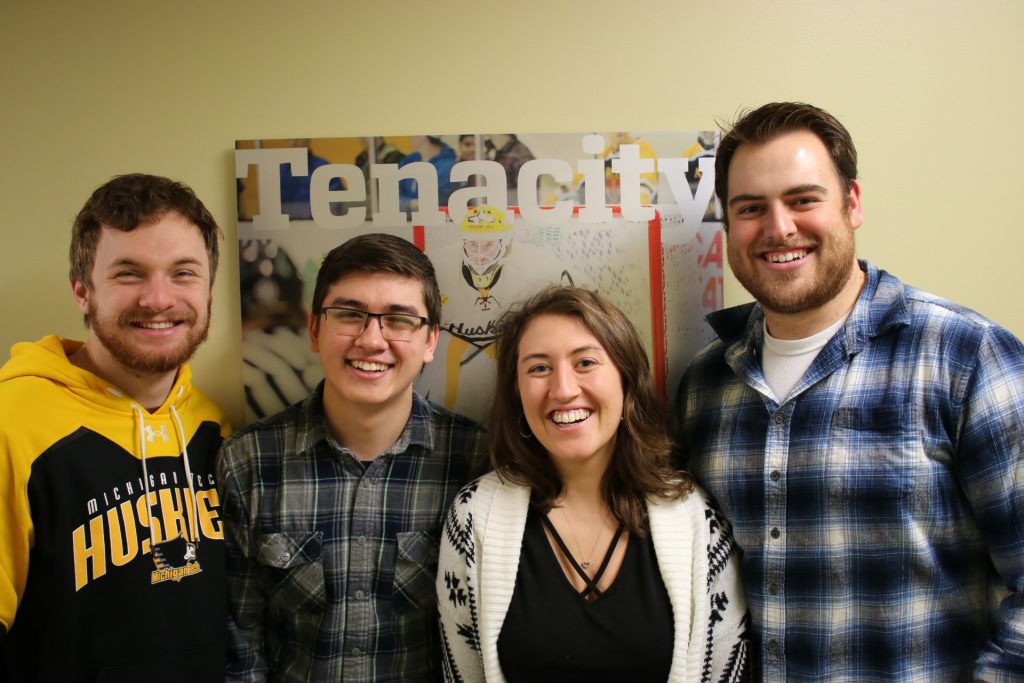 The Michigan Tech team consists of Mike Gazdecki (material science and engineering), Patrick Guyon (mechanical and electrical engineering), Rachel Kolb (mechanical engineering), and Ryan Thompson (mechanical engineering). The Frozen Engineers took fourth place in Michigan Tech's 2018 Consumer Products Challenge for their single serve Margarita Machine. Twenty-six teams consisting of 3-5 Tech students received a Challenge Box filled with products supplied by corporate sponsors — Amway, 3M, and Kimberly-Clark. When asked about being selected to compete in Make48, Kolb shared, "I think I'm most looking forward to working with the team again. When we made our team for Consumer Products Day, none of us had worked together before, but we ended up having a blast. This will be the perfect opportunity to use the skills I learned in the UIF program to help the team!"
Judges at Make48 are looking for highly marketable ideas that appeal to a large market and are able to be manufactured. The upcoming 48-hour invent-a-thon will take place August 10-12 in Baltimore, MD at the Stanley Black & Decker Makerspace and the Baltimore Museum of Industry. You can learn more about the other university teams competing in this year's competition here.