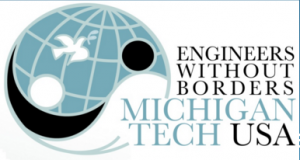 There will be a general meeting for Michigan Tech's Engineers Without Borders chapter Thursday, February 11th at 6pm in Dillman 214.
Engineers Without Borders is an international philanthropy organization. By joining Michigan Tech's EWB chapter you will learn to use a variety of skills to improve the lives of communities in need around the world. Michigan Tech's chapter is currently working on well projects in Guatemala and a water distribution project in Panama, with both teams planning on traveling in the next year. Don't let the name of the organization deter you from joining if you aren't an engineer. EWB is looking for anyone interested in making a difference in people's lives, regardless of major. Scientific and Technical Communication, business, language, and biology majors, to name a few, are all welcome. There are opportunities for experience in water resources, Spanish, technical writing, communication, engineering, team building and much more.
If you are interested in learning more about Engineers Without Borders, please attend the upcoming meeting in Dillman 214 at 6pm on Thursday, February 11th. If you can't make it, feel free to email the chapter president (
smbeine@mtu.edu
) with any questions!