By Amy Karagiannakis
Neffertia Tyner transferred to Michigan Tech in 2014 from Wayne County Community College in Detroit, MI. She grew up in Detroit and identifies as an "inner-city kid." Maybe not how some would perceive an inner-city kid though. Unfortunately, for many people the phrase inner-city kid brings to mind negative stereotypes. Neffertia wants to change the way people think, "I see inner-city kids as ambitious, head-strong and courageous. We should not be ashamed or embarrassed of where we came from or how we grew up."
Neffertia is a Psychology major and is planning to graduate in the Fall of 2017. As a Custom Pathways student in the Pavlis Honors College, Neffertia has chosen to focus on service. She volunteers at Dial Help which she believes complements her minor in Diversity Studies. Dial Help is a crisis and helpline service that provides immediate assistance over the phone or via text that attempts to relieve the stress that a caller might be experiencing from a crisis or critical situation. Neffertia receives calls from a diverse number of community members that vary in age, gender, religion, sexual orientation, culture and socioeconomic background while volunteering at Dial Help. Being exposed to such a diverse group of individuals has helped her to better understand the issues and problems that face people that are different from her.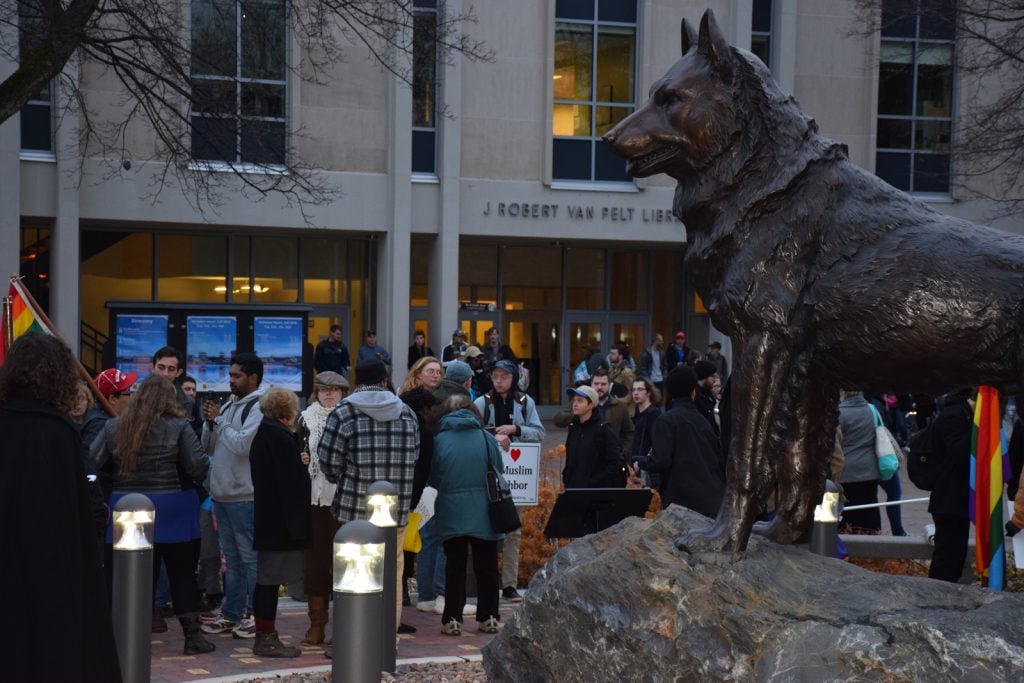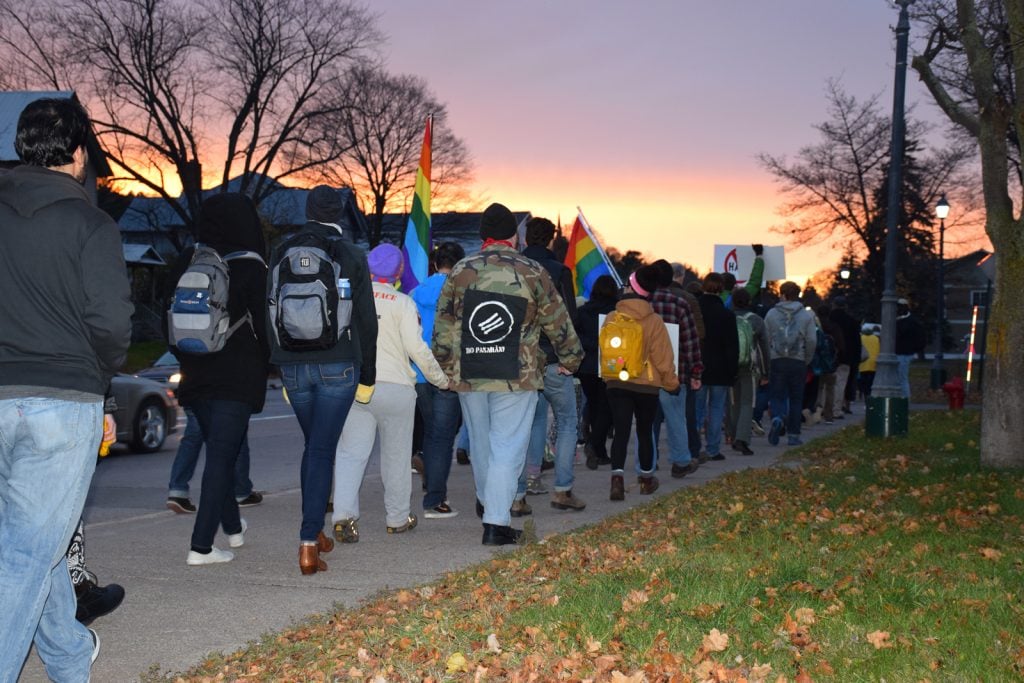 Working as a student staff assistant for the Michigan Tech Center for Diversity and Inclusion has inspired Neffertia to stand up for social justice within the campus community and beyond. Following the results of the presidential election, many on campus, particularly members of underrepresented communities, were feeling confused, hopeless and even scared. Within a week, Neffertia organized a silent march through campus and into town that was meant to offer support, comfort, and reassurance to those that needed it. Several hundred students, faculty, staff, and community members gathered at the Husky statue on the evening of Wednesday, November 16th to march together in solidarity to demonstrate that we will not accept hate on our campus or in our community.
Neffertia participated last April in an event organized by the new student organization, SAVE which stands for Sexual Assault and Violence Education. The purpose of this new student org is to raise awareness about sexual assault and domestic violence. Neffertia along with other volunteers, drove around campus in the SAVE "Cash" Cart giving away prizes such as brownies and candy to help raise awareness about the resources Tech and our community have for sexual assault victims. April is Sexual Assault Awareness Month. The "It's On Us" initiative took root in 2014 and has been gaining momentum across college campuses nationwide. The campaign is dedicated to making a concerted effort to raise awareness and put an end to campus sexual assault.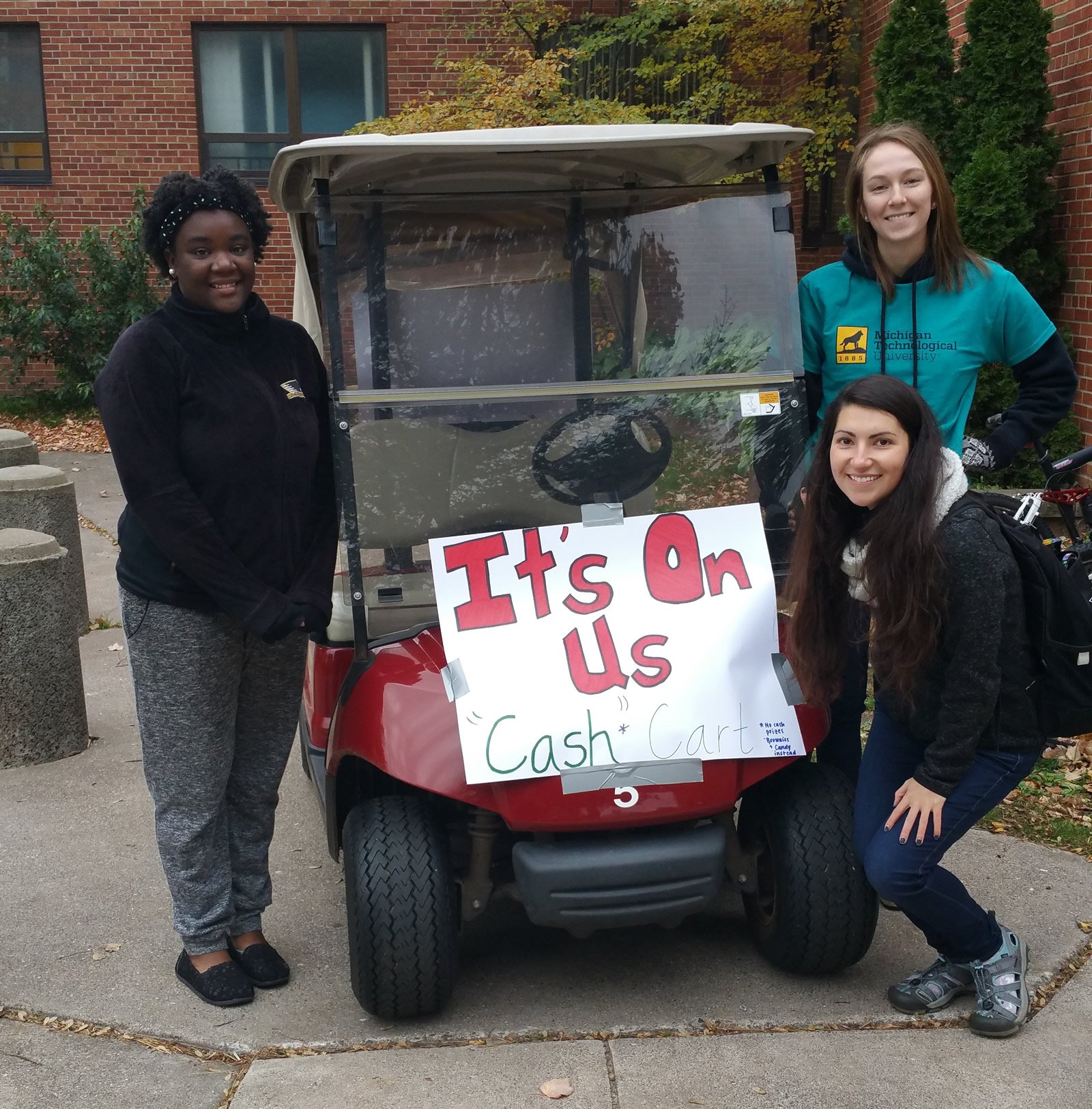 Neffertia is a Big Sister for the UP KIDS Big Brothers Big Sisters Program. This nonprofit organization matches children with caring adults in the Keweenaw who encourage them to reach their full potential. Many children involved in the program are already facing adversity in their very young lives. Big Brothers and Big Sisters provide support, friendship, and guidance to a child that may otherwise be lacking a strong role model in their lives. Neffertia has been with her Little for a year now and believes that having a role model that shares similar interests is important. "My Little and I talk about our aspirations in life and the issues we are going through. More importantly, we always support each other."
This past summer Neffertia worked as an Activity Counselor for the Michigan Tech Summer Youth Program (SYP). She worked closely with the student participants engaging them in STEM-related activities and other camp events. Neffertia's work with the CDI, Waino Wahtera Center for Student Success, and the SYP along with her volunteer work has culminated into a growing interest in working with young people and providing them with the guidance and support they need to succeed. Whether this interest leads to a career in higher education or working with at-risk youths in Detroit area high schools, Neffertia is passionate about helping others reach their full potential. "We should not try to prove to others that we are not a stereotype, but strive to prove to ourselves that we are perfectly capable of being successful. We should work towards empowering and supporting one another. While I am standing on my pedestal of success, I am going to turn around, reach out my hand, and welcome the next in line to join me. Then I want them to turn around, reach their hand out, and welcome another inner-city kid to join us." Neffertia Tyner is redefining what it means to be an "inner-city kid."