By Amy Karagiannakis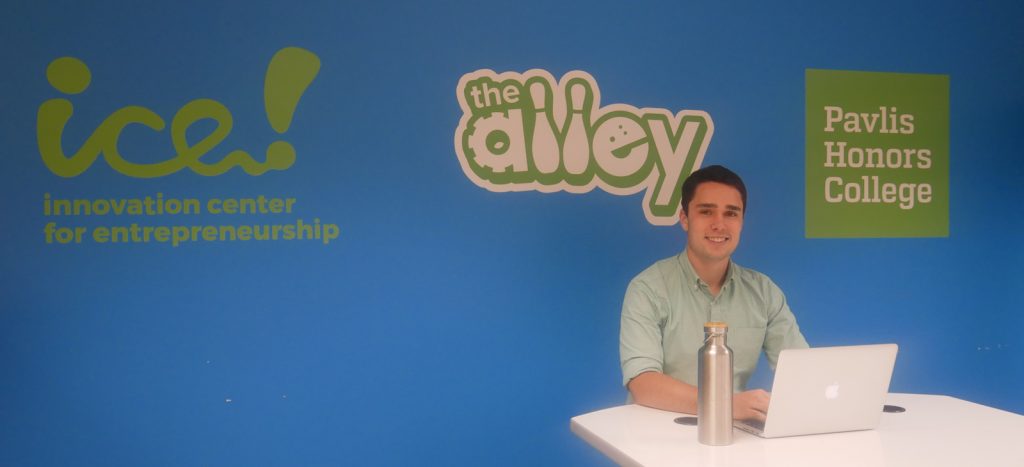 Planning meals and eating healthy can be challenging for college students. Sometimes finding the time (and money) to go grocery shopping and cooking your own meals can seem like impossible tasks. Yet, studies show that meal planning can lead to healthier eating habits, a more active lifestyle, and a great amount of savings. If there was a mobile app that could recommend healthy meals that you actually want to eat, provide recipes, and generate grocery lists, while tracking your nutrition progress automatically, would you download it? Kyle Ludwig expects you will, and not just students, but also busy, young professionals. He plans to launch his app, Looma on Indiegogo this coming December. Looma didn't just happen overnight, and really not even in the last year. Looma has been through many iterations, design concepts, ideas, and names since Kyle came to Tech as a transfer student from Traverse City, MI in 2015.
Kyle joined Pavlis Honors College in 2015 as a Custom Pathway student with a focus on entrepreneurship. His Pavlis mentor and advisor, Jim Baker recalled how far Kyle has come, "Kyle has done an amazing job of developing a network of advisors, mentors, and team members to bring his company through a series of transformations and accomplishments on the path from idea to reality.  Entrepreneurship and taking someone's ideas into the market requires a constructive balance of persistence and agility which Kyle has exemplified and which will serve him substantially throughout his career and life." Kyle participated in Michigan Tech's I-Corps Site Program in 2016 with a very different version of Looma, then called TRU. TRU was merely an idea at that time that focused more on personal medical diagnostics than nutrition and wellness. Kyle's long-term career goal is still to work on blood diagnostics technology for personal health applications, but Looma has taken him on an unexpected, but welcome detour. "The I-Corp Site Program at Michigan Tech helped me realize the direction for my business by introducing me to processes which inspire product development around the customer."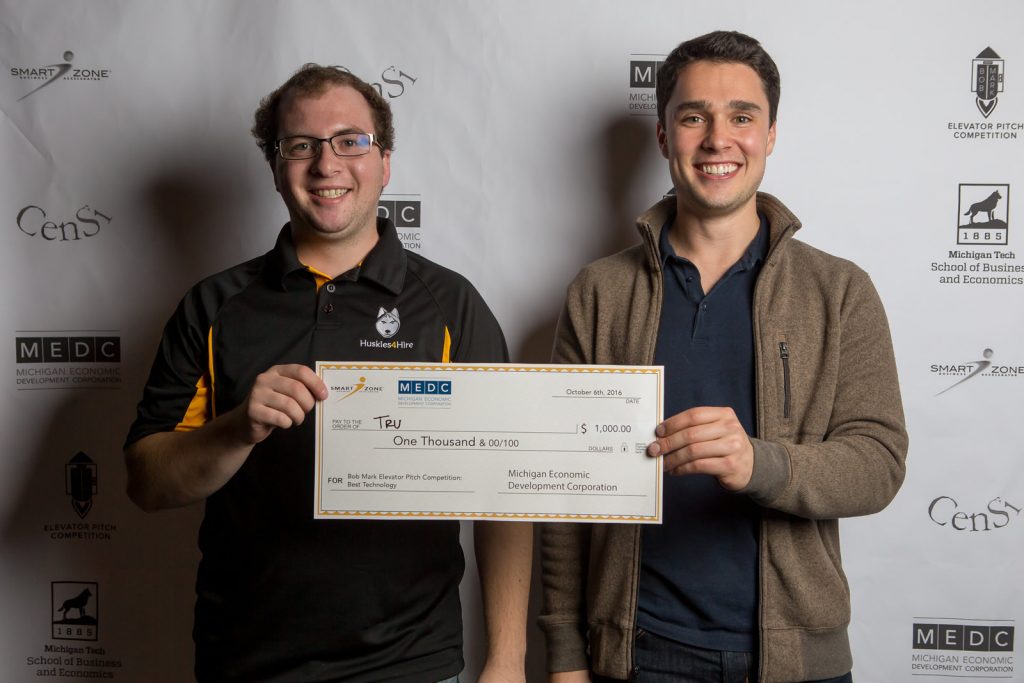 Since his participation in I-Corps, Kyle has competed in numerous pitch competitions all over the state of Michigan. He won $1000 for Best Technology at the Bob Mark Elevator Pitch in 2016 and competed in the New Venture Competition at Central Michigan University. TRU was also one of 27 semi-finalists out of 70 student company applicants from across Michigan that was selected to compete for up to $20,000 in cash prizes at the 2016 Accelerate Michigan Competition. While TRU did not walk away with a check, the startup's founder did gain experience and new ideas for how to improve. Now a 2017 semi-finalist, Kyle will have the chance to compete at the Accelerate Michigan competition again, but this time with Looma.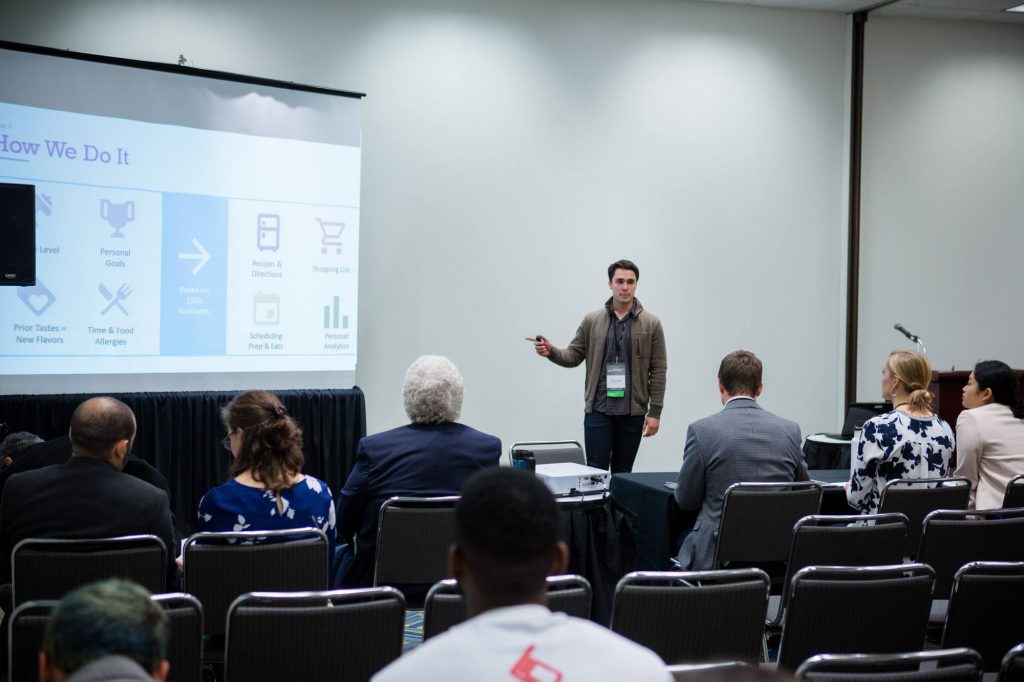 Kyle was named University Innovation Fellow (UIF) by Stanford University's Hasso Plattner Institute of Design (d.school) last October, along with two other Michigan Tech students. This global program trains student leaders to create new opportunities for their peers to engage with innovation, entrepreneurship, design thinking and creativity. The Pavlis Honors College Innovation Center for Entrepreneurship funded the fellow's six week online training and their travel to the UIF Silicon Valley Meetup last March. Kyle, along with the other Tech UIFs are committed to creating opportunities for students across campus to engage in more activities and events that inspire innovation, entrepreneurship, design thinking and creativity.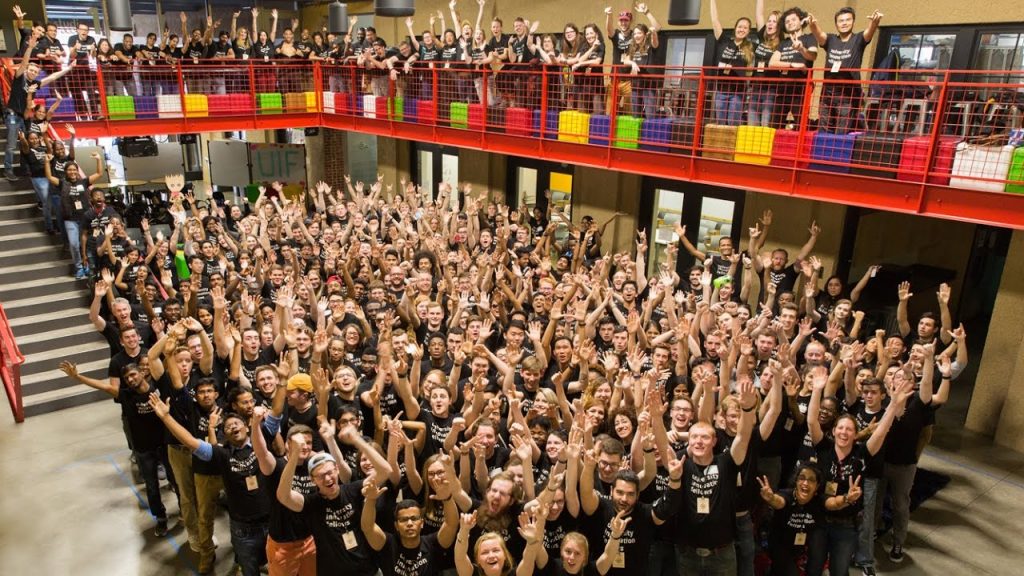 This past summer, Kyle had the opportunity to intern at Ford's Research and Innovation Center in Palo Alto, CA. Ford is currently looking to expand into all modes of transportation. Palo Alto focuses on developing technologies that will come in the next 5-10 years, including working closely with self-driving vehicle technology that's announced for release in 2021. Through his work with Ford, Kyle was able to collaborate with individuals from IDEO at Greenfield Labs, Stanford University, and Argo. While in Palo Alto, he developed mobile apps to improve efficiency for Ford employees. Kyle also conducted a team study to improve Agile workflow and led groups in patent ideation using the design thinking practices he learned from his UIF training.
Kyle is expected to graduate in May of 2018 with a Bachelor's degree in Computer Engineering. While he always makes time for his school work, Looma has been monopolizing most of his waking hours. When asked about the anticipated upcoming launch, Kyle responded, "We'll be on Indiegogo in December, just in time for New Year's resolutions. Looma will launch for iOS after the campaign in 2018." If you'd like to learn more about Looma or sign up for the limited iOS pre-release, visit https://livelooma.com/.