The Michigan Tech I-Corps Site Program and the Innovation Center for Entrepreneurship will be hosting its next NSF Innovation Corps (I-Corps) Workshop in January over a 4-week period, with the first session starting on Saturday, January 7th.
The I-Corps Site program is a team-based program structure that was developed through a partnership between the National Science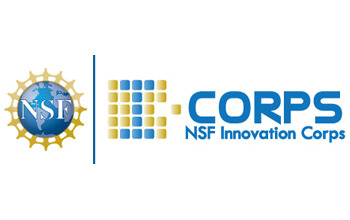 Foundation (NSF) and successful Silicon Valley entrepreneurs. The workshop provides an introduction to the Lean Start-up business development methodology which focuses on getting out of the lab and using the proven tools of Customer Discovery and the Business Model Canvas to evaluate the commercial potential of innovative technologies.
This is a great opportunity to work with an experienced team of workshop leaders to determine, document, and fully realize the commercial potential of your technology. Teams which successfully complete the program requirements are eligible for $2500 to advance their technology-focused start-up ideas through customer discovery and prototyping. Teams also become eligible for NSF's National I-Corps program which includes $50,000 in funding.
Participants of I-Corps Site programs and NSF's National I-Corps have demonstrated significantly higher funding rates from the Small Business Innovation Research (SBIR) and Small Business Technology Transfer Research (STTR) programs which offer Phase I awards up to $225,000 and Phase II awards up to $750,000. Past participants also report that the I-Corps program had a positive impact on their careers, as well as their approach to research, teaching and mentoring.
Apply today for this great experience! For more information on the Michigan Tech I-Corps Site Program or to apply to the January workshop, visit mtu.edu/honors/ice/icorps/. The deadline to submit your application is January 2, 2017.