By Amy Karagiannakis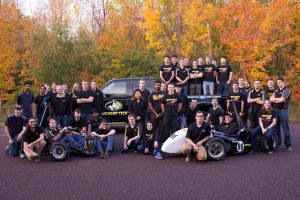 Michigan Tech's Enterprise Program was selected by the American Society of Mechanical Engineers (ASME) Engineering Education Awards Committee for the Donald N. Zwiep Innovation in Education Award. Rick Berkey, the Director of the Enterprise Program and Dr. William Predebon, Department Chair of Mechanical Engineering-Engineering Mechanics, nominated the Enterprise Program for the award last month. They will be accepting the award on behalf of Michigan Tech on April 19th in Washington D.C. at the Mechanical Engineering Education Leadership Summit Awards Luncheon. At that time, Berkey and Predebon will have the opportunity to make a presentation regarding the Enterprise Program sharing how it differentiates Michigan Tech from other universities.
Donald N. Zwiep, ASME member from 1947-2012, was a pioneer of project-based, experiential learning in mechanical engineering. The Innovation in Education Award that bears his name recognizes innovative educational programs that foster and contribute to the advancement of collaborative and multi-disciplinary learning within the field of mechanical engineering.
Founded in 2000, the Enterprise Program at Michigan Tech is comprised of student-driven, multidisciplinary teams that operate like companies on real-world client-sponsored projects. Whether the deliverable is an innovative product, a pioneering solution, or a much-needed service, the hallmark of the Enterprise Program is the experiential learning it provides to Tech's students. Many teams design, manufacture, and test their own prototypes which provides students with an end-to-end project development experience.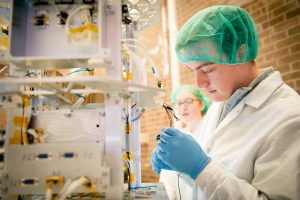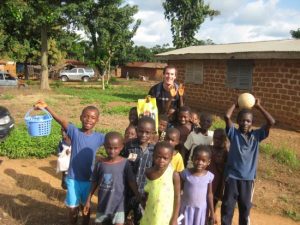 Enterprise teams prepare designs for national competitions, and some projects will even take teams abroad. The Aerospace Enterprise placed first in the University Nanosat 6 Competition, receiving a contract to further develop the custom-made satellite to be launched into orbit by the Department of Defense upon completion. The Innovative Global Solutions Enterprise designed an infant heart annunciator for use in developing countries. Through the Pavlis Honors College, these students were given the opportunity to test their lifesaving device on infants in Ghana.
The Enterprise Program at Michigan Technological University has demonstrated an exemplary understanding of the importance and value of hands-on, project-based learning. Consisting of 26 teams and 800 students that represent 35 different majors, the Enterprise Program was founded on an environment of collaborative and interdisciplinary education.