By Amy Karagiannakis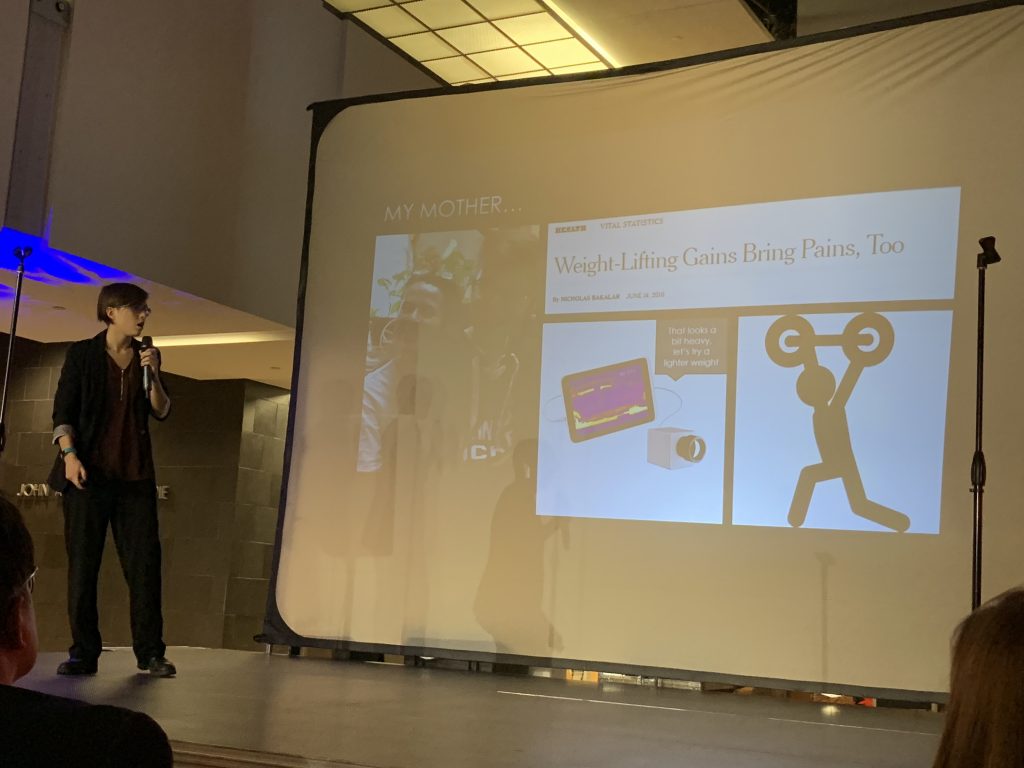 The 2018 Bob Mark Business Model Competition took place Wednesday, December 5 in the Opie Library. The Competition was hosted by the Innovation Center for Entrepreneurship, a collaboration between Pavlis Honors College, School of Business and Economics, and Vice President for Research Office.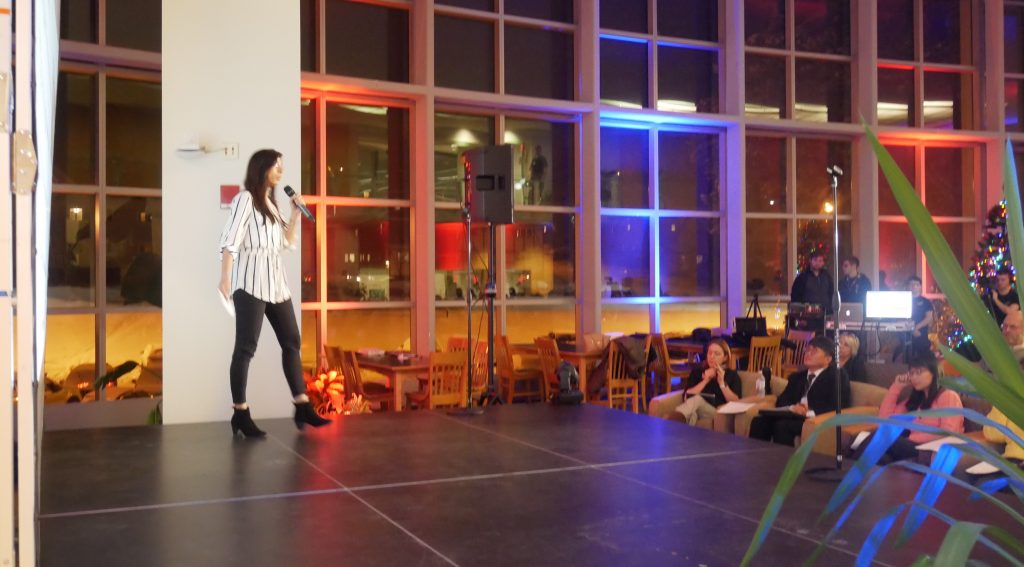 There were more than 20 participants that made up 15 teams from various majors and disciplines who pitched to a panel of judges comprised of President Koubek, faculty, and community members. Ideas ranged from hypothermia preventing life jackets to a web-based stress management program. Participants had five minutes to pitch their ideas and present their business model. The judging panel then had time following the presentation to ask questions and provide valuable feedback to our young entrepreneurs.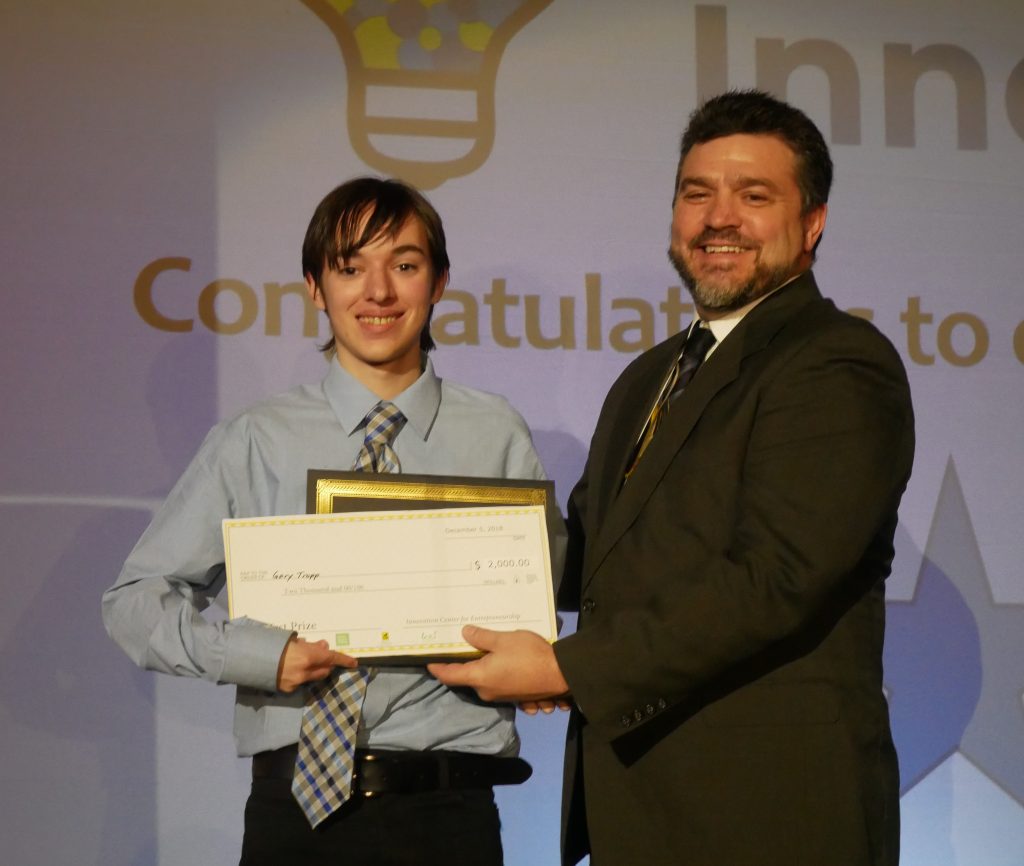 The winners of the 2018 Bob Mark Business Model Competition were:
First Place and MTEC SmartZone Game Changer Award – Gary Tropp (Computer Network & System Administration) for VARS (Virtual Advising Registering and Scheduling)
Second and Third Place – Tie between Mayank Bagaria (Mechanical Engineering) for Vakya and Karuna Rana (Environmental and Energy Policy) for Reality Check
Audience Favorite – Nate LaJoie (Finance) and Michael Betz (Management) for Backpack Keg
Honorable Mention – Deanna Springgay (Biochemistry and Molecular Biology) for Little Trainer
Honorable Mention – Russ Crofton (Mechanical Engineering Technology) for Moonlight Cycles
Congratulations to all of our winners and participants, and thank you to our panel of distinguished judges for donating their time and expertise. The Innovation Center for Entrepreneurship would also like to thank MTEC SmartZone and Arroyo Networks for their support and prize contributions. Photos from the event can be viewed and downloaded here.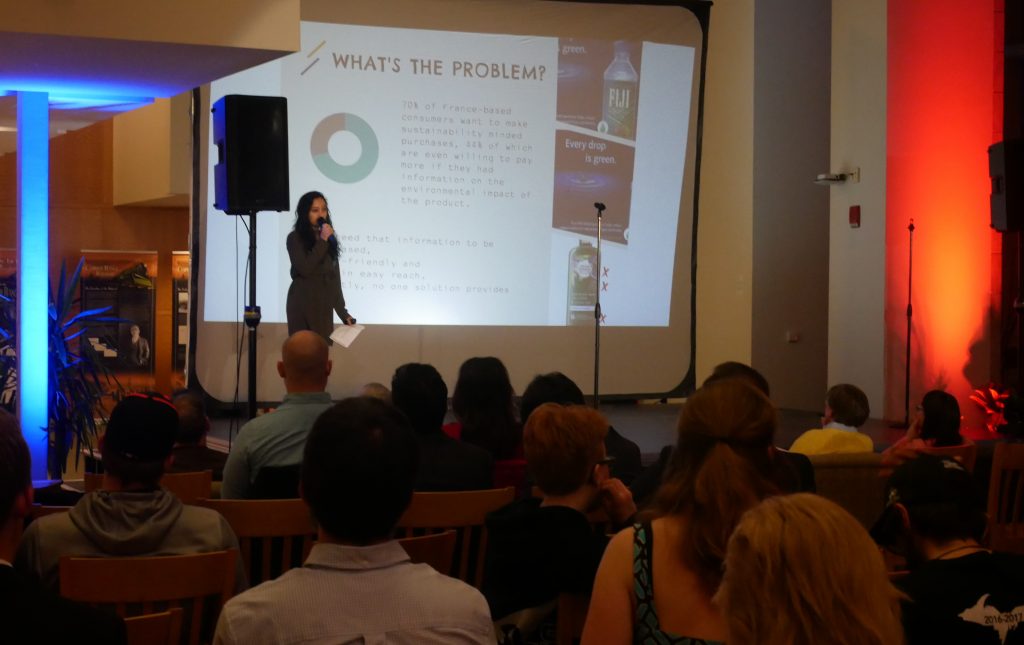 The Bob Mark Competition is part of Husky Innovate, a series of workshops and competitions that guide students through key phases of business development while emphasizing strategies for success. More information on upcoming Spring Husky Innovate events can be found at mtu.edu/husky-innovate.