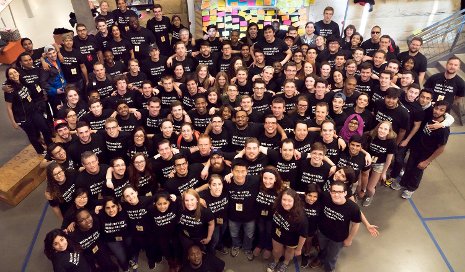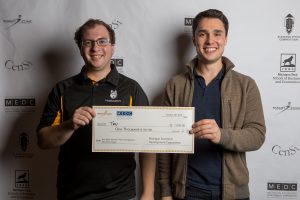 Congratulations to Rachel Kolb, Kyle Ludwig, and Adam Weber who have been named University Innovation Fellows (UIF) by Stanford University's Hasso Plattner Institute of Design (d.school). This global program trains student leaders to create new opportunities for their peers to engage with innovation, entrepreneurship, design thinking and creativity.
The University Innovation Fellows Program empowers students to become agents of change at Michigan Tech. Fellows work to ensure that their peers gain the knowledge, skills and attitudes required to make a positive impact on the world.
"We believe that students can be so much more than just the customers of their education. They can be leaders of change and they can co-design the higher education experience," said Humera Fasihuddin, co-director of the University Innovation Fellows program. "This core belief has driven the program since its inception, and we've seen the results of this belief put to action at schools around the world. Fellows are collaborating with their peers, faculty and administrators to create more educational opportunities for students at their schools. They are making measurable gains, both in the number of resources and the students served by the innovation and entrepreneurship ecosystem."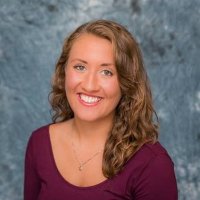 Rachel, Kyle and Adam were sponsored by Pavlis Honors College Assistant Dean, Mary Raber. The Innovation Center for Entrepreneurship will fund the Fellows' six week online training along with their travel to the annual University Innovation Fellows Silicon Valley Meetup in March of 2017.
"Through this program, Fellows learn how to analyze their campus ecosystems for new opportunities, understand the needs of stakeholders at their schools, collaborate with peers from different disciplines, and solve open-ended problems," said Leticia Britos Cavagnaro, co-director of the University Innovation Fellows program. "All of these mindsets and skills will help Fellows make a difference in higher education as well as in the increasingly complex world that awaits them after graduation."
Tech's new Fellows will advocate for lasting change by creating opportunities for students across campus to engage in more activities and events that inspire innovation, entrepreneurship, design thinking and creativity.