By Electrical and Computer Engineering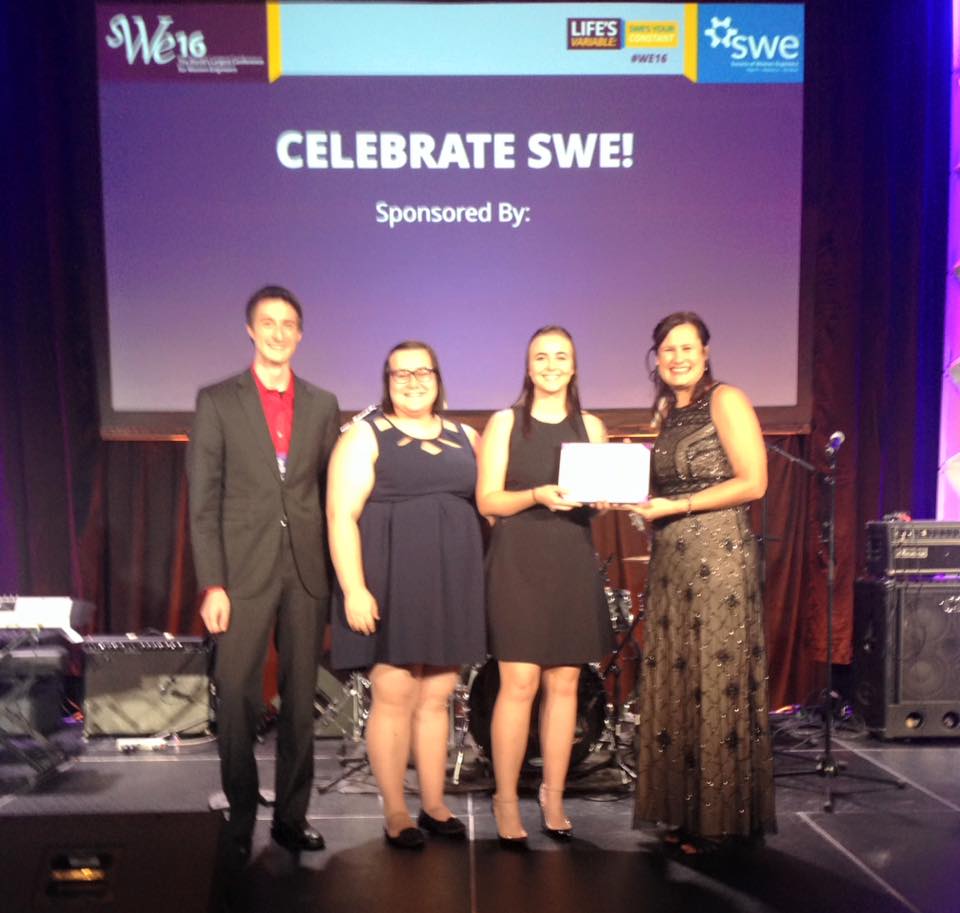 Michigan Tech's Blue Marble Security (BMS) Enterprise team CAT/SWE took first place in the WE16 Team Tech Competition (sponsored by Boeing) in Philadelphia over the weekend. Members of the Blue Marble Security team include: Ester Buhl, Sandra Cvetanovic, Cody Kovar, Johnathan Boik, Andrew Tallman, Alex Gall, Alexis Dani and Eman Jazayeri.
The team's project "Wheel Tractor Scraper Bowl Optimization System," a joint venture between BMS and Consumer Product Manufacturing Enterprise, was sponsored by Caterpillar, Inc. The Consumer Product Manufacturing team members include: Anna Marchesano, Brianne Anderson, Johnathan Quinn, Jennifer Dzurka and Harley Colburn.
Blue Marble Security is a virtual company of undergraduate students focused on securing the future through thoughtful use of technology. The student-led company combines a rich educational experience in engineering design, team building, project management and original product development.
Blue Marble Security's win wasn't the only good news for Tech at the conference. Elizabeth (Cloos) Dreyer, BSEE 2011, was selected SWE Outstanding Collegiate Member for outstanding contribution to SWE, the engineering community and their campus. Dreyer is an electrical engineering PhD candidate at the University of Michigan.
WE16 is the world's largest conference and career fair for women in engineering and technology. Hosted by the Society of Women Engineers (SWE) and a number of corporate sponsors, WE16 provides inspiring and invaluable ways to connect, discover career opportunities and pursue professional development.