By Joe Thompson
Regardless of your personal goals and aspirations, it is always a good idea to cultivate and maintain your professional network. This is a network of individuals you can call on when you need a letter of recommendation, a professional reference, or are otherwise looking to grow professionally. This network is unique to you, your experiences and professional interactions. You'll know you have a strong network and whether you are associated with the right people if they look for professional benefit from you as well.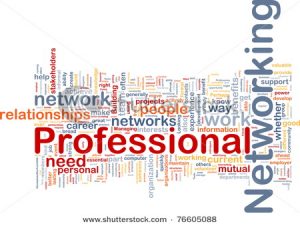 A professional network is about more than how many LinkedIn connections you've attained. A real professional network will include those you've had meaningful professional or academic interactions with, not just those you've met at a conference or latched onto via a mutual connection or algorithm recommendations. An inner circle of 10-15 people will be worth more to you in long run than 1,000 connections who periodically "like" a press release or article you share!
So where might a Michigan Tech student look when developing a real professional network? If you are like most Michigan Tech students, you are probably involved in a club, student organization, Enterprise Team, Sorority or Fraternity, etc. Maybe you volunteer with a local community non-profit or are an active member of a religious institution. Have you had a leadership role or have you participated on any committees, sub teams, project teams? There is probably someone you worked with who could speak to specifics about how you benefited the team/organization/project by being involved. Those specifics are what makes a real network connection!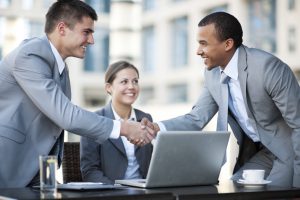 If you've had a positive Co-op or internship experience, your manager and those you worked with are real professional connections. Even if you don't want to work for that company (or in that particular industry) in the future, maintaining a professional relationship with those you've had work experience with is important. If you establish yourself on a different career path, being able to show your professional adaptability by your success in a potentially unrelated sector can highlight universal leadership or technical ability.
It is never too early to start developing your real professional network. The experiences you have on campus and off campus during your time at Michigan Tech are valuable and will not only aid you now, but also as you move forward on whatever career path you choose!