By Amy Karagiannakis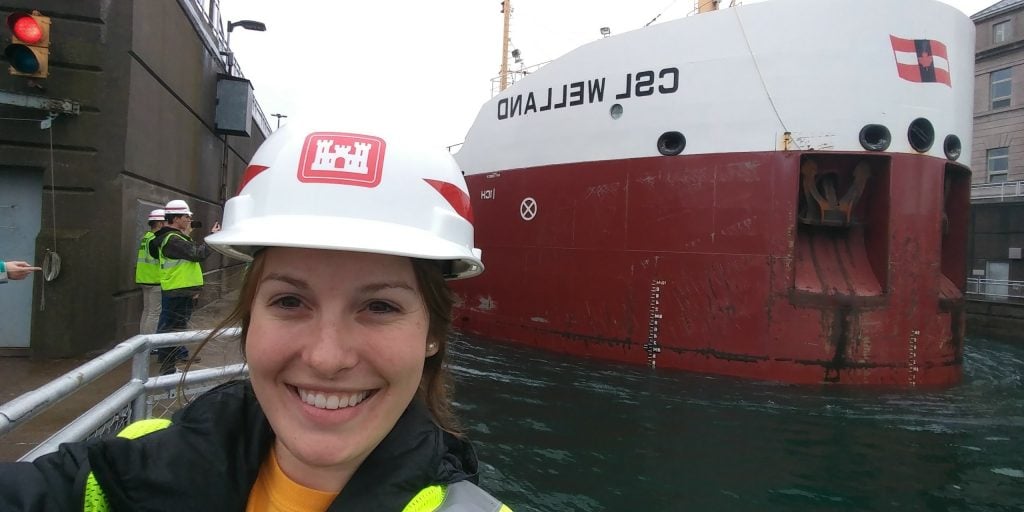 Christine Wood has always felt passionate about the environment and public well-being. Environmental Engineering at Michigan Tech is allowing her to turn that passion into a career. Improving the relationship between humans and the environment has become Christine's primary goal. Christine grew up in East Lansing, MI and began her college experience at Olivet College located in south central Michigan. As part of the transfer program, she transferred to Michigan Tech in the fall of 2016 to major in Environmental Engineering. Christine became involved in the Society of Women's Engineers and the Young Women Leaders Program (YWLP). YWLP is unique to Tech and facilitated through the Center for Diversity and Inclusion. A mentoring program, YWLP pairs Michigan Tech female undergraduate volunteers with local middle school girls. Through YWLP, Christine continues to empower young girls to set goals, build positive self-esteem, and develop valuable communication and leadership skills.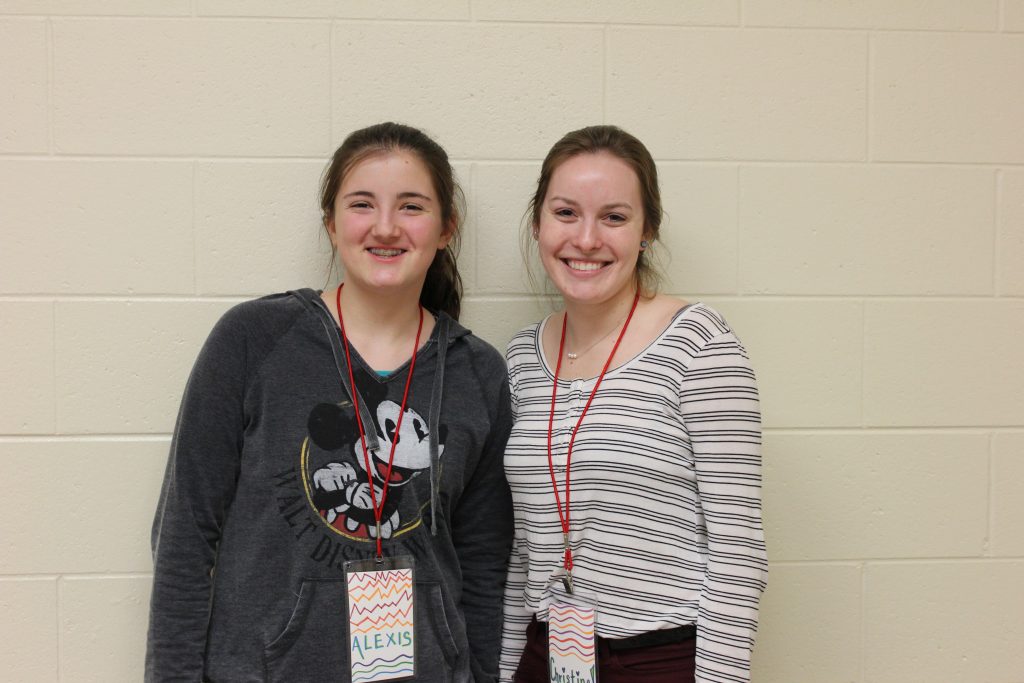 After spending a semester at Tech, Christine joined the Pavlis Honors College as part of the Custom Pathway. She quickly started taking on more leadership roles within the Pavlis community as a peer mentor and joined the Honors Ambassadors group in the spring of 2017. This past academic year Christine has led the bi-weekly Ambassador meetings and helped develop and implement several College events. Christine leads through example and consistently goes above and beyond to engage with students on a meaningful level. Her commitment to Pavlis and the campus community is why Christine was awarded the annual Pavlis Honors College Dean's Scholarship this month. This prestigious scholarship is awarded to one Honors student annually in the amount of $1,000 to recognize their outstanding commitment to Pavlis programs and pathways. Pavlis students are nominated from within the department by faculty and staff, but ultimately selected by the dean. "Christine commits herself deeply to everything she does. As a peer mentor in our first semester course, she worked diligently to create a truly welcoming and, yet, challenging environment for our students—really pushing them to learn and grow." shared Lorelle Meadows, Pavlis Honors College dean.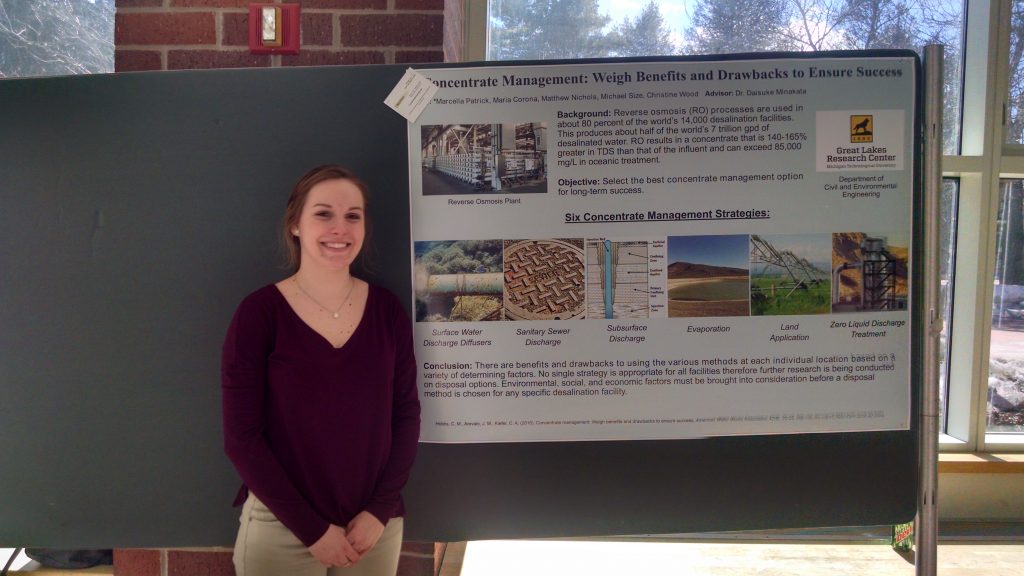 Christine is expected to graduate with her BS in Environmental Engineering in the fall of 2018, but plans to stay in Houghton to complete her MS in Environmental Engineering through Tech's accelerated master's degree program. Her ultimate goal is to work in wastewater consulting within the state of Michigan. Christine interned with the Wastewater Treatment Plant in Charlotte, MI and the Wastewater Department for Fishbeck, Thompson, Carr & Huber in Lansing, MI which both helped her realize her desire to focus on water and wastewater processing. Christine is currently involved in a research study which will serve as her honors project component entitled Reduction of Stream Erosion through Air Injection. Now president of the Chi Epsilon Civil and Environmental Engineering Honors Society, Christine had to initially obtain signatures from professors within her department for induction. This is how she became involved with Dr. Brian Barkdoll and his research regarding the prevention of erosion around bridges. While this research may deviate slightly from Christine's wastewater focus, she has found the experience very rewarding. Applying knowledge and general understanding of how the natural environment functions to real-world problems is valuable to any student considering a career in consulting.
Christine enjoys being active with softball, volleyball, running, and ultimate frisbee. She also enjoys attending and watching sporting events, especially MTU Hockey. Christine is an avid reader and will often spend her free time researching interesting facts about wastewater. Other things you can find Christine doing is socializing with animals, playing games and other activities with her friends.