Michigan Tech has started a new crowd funding campaign through the help of Superior Ideas to raise money for travel and accommodations for underrepresented prospective Huskies. Given the Keweenaw's unique geographical location, many students considering Michigan Tech are faced with barriers such as high transportation and accommodation costs when trying to plan a campus visit.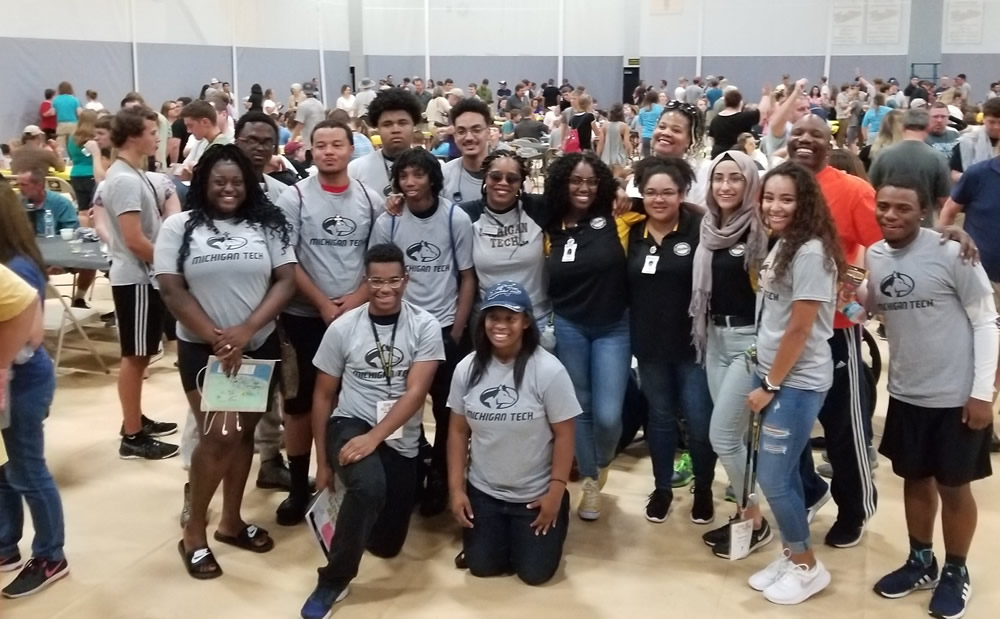 Events such as Open House and Preview Day allow students to visit campus and get hands-on experiences discovering all of the academic and extracurricular opportunities Michigan Tech has to offer.  Open House is an all-day event held on campus every fall for prospective students to meet with current students, faculty, and staff in order to learn more about Michigan Tech. Students have access to information on financial aid, student life, student activities, career center, residence halls, as well as visits in the academic departments they are considering. The admissions office opens up access to online applications that help students start the admission process while on campus. Open House often helps students vetting their higher education options determine if Michigan Tech is a potential fit. Preview Day, held annually in the spring, is designed for students accepted to Michigan Tech to come to campus for a day to help make (or reinforce) a decision around attending Michigan Tech. Students attend informational sessions about academics, co-ops, internships, housing, financial aid, and scholarships; meet and talk with faculty, staff, and current students; and experience a taste of college life by exploring campus, visiting the residence halls, and touring academic departments.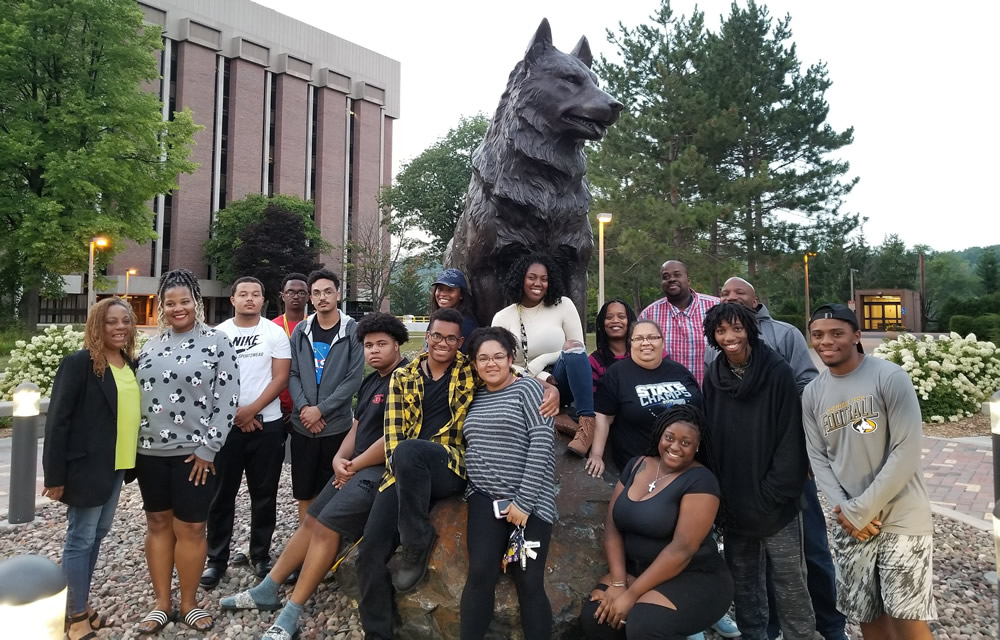 Open House and Preview Day are Michigan Tech's way of showing off what the University has to offer and draw in new students. The on-campus experience, whether through Open House, Preview Day, or Admissions-led campus tours, contribute greatly to the decision made by potential students. Some high-potential, traditionally underrepresented students, do not have access to a support network to help them make the trip to Houghton for Preview Day or Open House at Michigan Tech.
"Being able to take a bus to visit this university ultimately changed the path of my life. Being given the opportunity to see this campus made this university go from a choice that I wasn't even considering to my first choice college. Now I am here as a first year student making my mark as a true Husky!" – Jailynn Johnson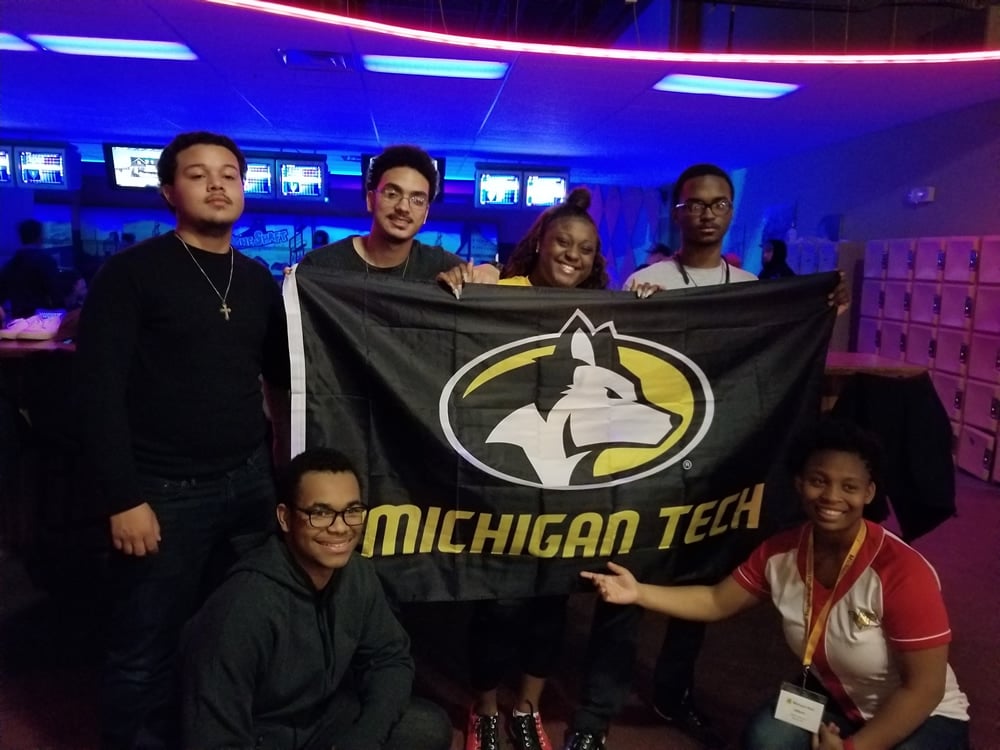 This project seeks to organize funding to help potential or admitted students travel to, and stay in, Houghton in order to understand all that Michigan Tech has to offer them and aid them in deciding upon a university. The fund will help with transportation, accommodations, and potentially a per diem to offset or eliminate the expenses incurred by these potential Huskies. Leading the project are Darnishia Slade, global engagement programs manager, and Joseph Thompson, associate director of industry engagement, both of the Pavlis Honors College. Slade is a proud Tech alumnae of the School of Business and Economics who understands the value of the "Tech Experience." She is passionate about youth development and would like to expose more underrepresented minorities to the rich and rewarding possibilities that Michigan Tech has to offer. Joseph Thompson joined the University after working in multiple industries as a Mechanical Engineer. In his current role, he works with Michigan Tech's industry partners, corporate foundations, granting agencies, alumni, and university supporters to identify different ways to connect with or support the academic and professional aspirations of Michigan Tech students.
If you'd like to contribute to this campaign, please visit Superior Ideas and donate today. Your donations will help defer prospective student transportation costs by assisting with accommodations in Houghton and potentially providing a per diem for food and other travel expenses.